We saw this trailer for THE PROTOTYPE last week amidst the flurry of interest that now accompanies the release of anything this slick, shiny and expensive-looking. There's much to admire, but it also raised an eyebrow or two here at Glass Eye HQ, so we asked Fraser Bensted – one half of trailer-makers TOKYO, one fifth of quiz team 1.21 Quizawatts – to offer an expert view.
Every trailer tells a story, some more interesting than others. Narrative is fundamental to our engagement with any kind of story-telling, all audiences are hungry for it. If there's a worthwhile story behind a movie, audiences will expect to find it in the trailer. Not too much, but enough to leave us wanting more.
As far as the the trailer for THE PROTOTYPE goes, the mismatch of form and duration offers a clue to its unorthodox origins.
On the one hand it calls itself a 'teaser'. Teaser trailers provide us with our first (often oblique) glimpse of what may still be an incomplete film and are rarely more than two minutes long. Tighter to release we expect to see one or more regular trailers, which may be up to two and a half minutes long, the industry standard. Yet here, for THE PROTOTYPE, is a teaser trailer that runs to 3:19s.
So where has it come from? How has it found itself at large in the world? Should we even be calling it a trailer, or is it something else?
You don't have to do much digging to find a crisp HD version on the Vimeo channel of Andrew Will, THE PROTOTYPE's writer and director. Already the stats tell their own story. One play on the day of upload, 14k on day two, 38k on day three. Less than a week on and the running total on Vimeo is 82.6k plays, with a further 266.8k plays on YouTube. And these aren't just any views, these are the enthusiasts and early adopters who deal in breaking trailers as a kind of social currency. Their opinions matter, all the way to the box office.

A quick look at Vimeo's embed list tells us where the trailer originally broke: a post on Deadline, an excerpt of which reads as follows:
The Bandito Brothers, the group that made the hit Act of Valor, is at it again with The Prototype. This is a hot package for an under $40 million action thriller in the vein of District 9 that wasn't supposed to be auctioned until after I got back from vacation after July 4. Then the teaser leaked. […] They worked under radar on Act of Valor, but no such luck this time. I got a peek at the teaser trailer, and it's pretty impressive. WME Global chief Graham Taylor is getting barraged by calls, and I wouldn't be surprised if he has a deal before the holiday.
Further down the embed list we find SlashFilm, who normally tell it like it is:
This is a proof of concept trailer, a fundraiser. Nothing here is meant to be footage of the final film, assuming that ever happens. Incidentally, Deadline provides the video, and it's pretty cute how the site tries to play off the thing as if this leaked, when they instead seem to be doing a promo favor for a company they like. No harm in the latter, but the thin layer of subterfuge is adorable.
If SlashFilm's appraisal is on the money – and, given that the video being leaked is sitting on the director's Vimeo account, fully accessible to the public with all embed and download privileges enabled, let's suppose that it is – then doesn't this belong in front of industry eyes alone?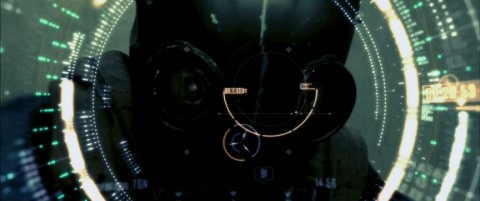 There's no harm, Slashfilm seems to suggest, in a favour pulled to generate some buzz and make execs sit up and listen. Except that those same execs will likely have their own ideas about how they want to manipulate the wave of euphoria when they first unveil THE PROTOTYPE to the world. They will have their own ideas about the story they want their trailers to tell, and sell. They will know that they only have one shot at getting it right.
Take J.J. Abrams, a Hollywood showman for whom the grand reveal is a 'mystery box', an idea at the heart of shows like LOST and FRINGE, movies like CLOVERFIELD and SUPER 8. Abrams gets that audiences feed on the intrigue of a closed box, with a question mark on it. He knows that you only get to open it once.
Deadline's comparison of THE PROTOTYPE with DISTRICT 9, one that has reverberated around the web, jars in this regard. The trailering for DISTRICT 9 – this intriguing 1:45 teaser breaking four months out, and this action-packed 2:22 regular trailer two months from release – was pitch perfect in terms of how it framed the action and sold the set-pieces without overplaying its hand.
The Internet creates vital opportunities for film-makers to bypass costly distribution channels and speak directly to audiences. But is there a danger of sending a confusing message to a general audience when you are using a trailer published to the internet as a tool for raising finance? And are you jeopardising future marketing opportunities in doing so?