Monday saw a first look at THE WOLVERINE, courtesy of a cut so fast it could be the handiwork of the Adamantium-articulated X-Man himself. The so-called 'tweaser' is the first instance of a major movie breaking cover on Vine, the social video platform that limits its users to sharing clips lasting just 6 seconds (or, as any self-respecting trailer editor will tell you, a trifling 144 frames).
However we might feel about the compression of our lives into a series of staccato sound-bites and brightly-coloured images, it's happening. That being so, we asked friends-and-trailer-makers TOKYO to take a quicker-than-quick look at how some of the biggest films of the last half-century might have looked through the medium of an equilateral 6 seconds.
(Early indications are that cutting tweasers is like crack for trailer-makers, meaning @retweaser – the account we had to set up in order to get these onto the open web – might be worth a follow.)
What we now know
1. There's already something shorter than a 6-second spot
Hollywood's been cutting 5-second spots for years. You typically find them top-and-tailing ad breaks around the week of release, comprised of little more than title style and release date. What's clear is that 6 seconds of footage delivers an altogether bigger payload when it's at the front end of your campaign rather than the back.
2. Art imitates life
One of the quirks of Vine is that the ONLY way to post videos is via the mobile app. Meaning that edit suites all over Hollywood are soon going to need one of these: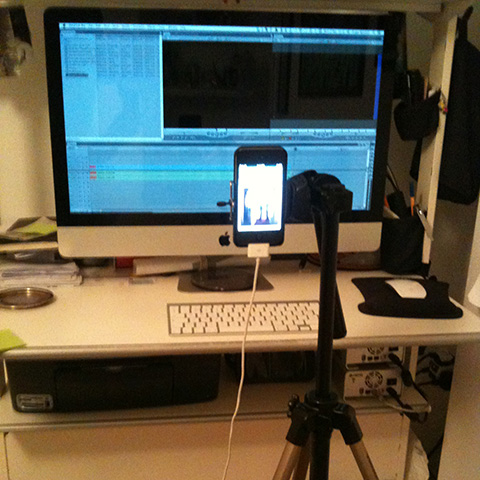 When we consider how much trouble the industry is taking to stop people pointing mobile phones at movies, this, I believe, is irony.
3. Vine was a good catch
By acquiring and tightly integrating Vine, Twitter is using the emphatically social, intrinsically mobile video platform to encourage content creators of all colours to take a more bite-size approach to video. This first 'tweaser' is an early indication of how well the two platforms can work in concert.
The last word
I keep wanting to coin Marshall McCluhan and say that the medium is, more than ever, the message. Certainly everything looks high-octane when you fast-cut it into 6 seconds and use the real-time web to smuggle it into the hit-and-miss smorgasbord of an average day. The medium influences how the message is perceived.
I'm going to leave the last word to someone else though, someone who understands this – and, well, most things – better than anybody.
Bueller?