That's a decade of creative marketing for some fantastic clients across entertainment and beyond, growing the agency into something of which we're immensely proud.
To celebrate we've put together a couple of playful distractions showcasing some of the biggest films and TV shows we've had the pleasure of working on:

This is a downloadable quiz designed to be played on Zoom (or equivalent) with movie-loving friends and family. Here's a sneak peak at Round 1…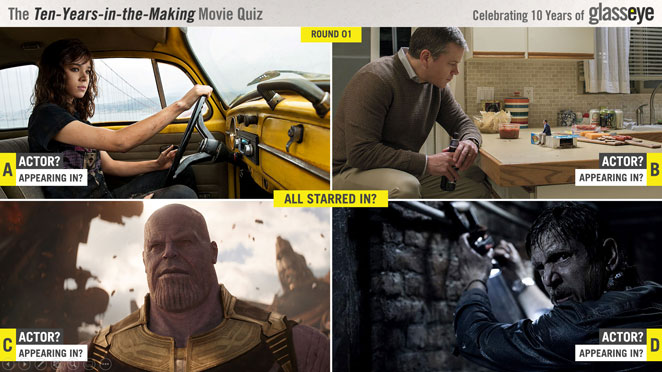 The aim is to identify each actor (one point), what they're pictured appearing in (one point) and a film or show in which all four appear (two points).
There are ten rounds each worth ten points, made up entirely of films or shows we've worked on over the past ten years! Download it here…

Your challenge here is to match one hundred stills to films or shows we've worked on.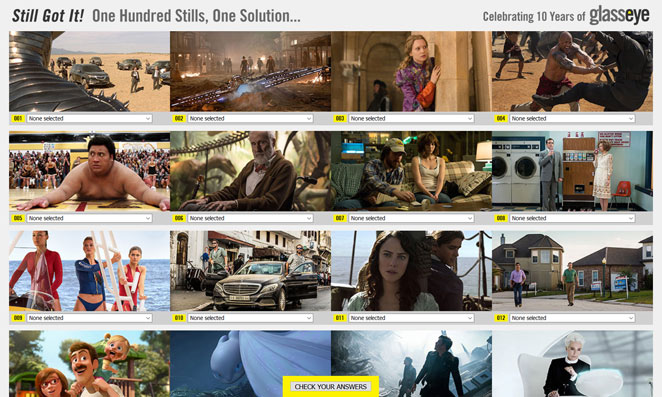 Some are easy, others not so much. We think scoring a perfect hundred at the first attempt will be pretty tough even for a major movie buff! Click here to have a go…

…to all our clients for their continued support and encouragement, and to all the employees and freelancers who have shown such commitment over the years.
An agency is nothing if not people, and you guys are the absolute best.
Saf and Dan x