Some of us are old enough to remember when Sonic the Hedgehog first came to the Sega Genesis – we'd never seen gameplay go at that pace. Fast-forward thirty...
Following on from campaigns for GHOST PROTOCOL and ROGUE NATION this was our third outing with Ethan Hunt and the I.M.F. on what felt like his biggest adventure yet....
The movie industry loves a sleeper hit, and few recent releases have sidled up more stealthily than A QUIET PLACE, the horror-thriller from debut director John Krasinski...
With 2017 at an end it's time for our traditional retrospective run-through of some of the films and formats we've worked on for Paramount Pictures in the...
When giant sword-wielding robots take a romp through Arthurian legend it can mean only one thing: Transformers is back! We put pedal to the metal and turned around an...
Display • Events • Giant Spoon • Green Eye • Out-of-home • Paramount • Print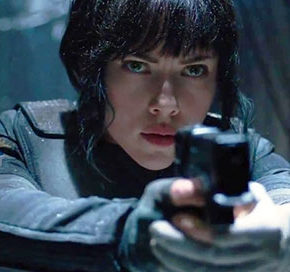 Our work on this live-action re-imagining of the Manga classic started in late 2016 following an approach from Giant Spoon, an agency working on behalf of Paramount. The...
The Enterprise and its crew are back, grabbing attention online, in print and out-of-home. The third installment of Star Trek post-reboot was well received by critics...
Posters and press ads, T-sides and takeovers, billboards and banners for Paramount's season of cinema. It's been a busy few months for Paramount UK and we've...