Sony Pictures told the story behind the voice in I WANNA DANCE WITH SOMEBODY, a musical biopic honouring Whitney Houston's life and career. We sang the film's...
Once upon a time, long ago, Disney released ENCHANTED, a fairytale with a twist that was so full of wit, it changed the way Princess stories were told forever after. For...
David Beckham went back to where it all began in Save Our Squad, an original Disney+ series that followed the story of Westward Boys FC. To help kick off the series, we...
Ryan Reynolds and Rob McElhenney surprised both football and comedy fans when they bought a struggling Welsh football team. WELCOME TO WREXHAM follows the American funny...
Long before Arnie came face to face with the ugly alien, the Predator's first hunt on earth took place centuries ago, in PREY, a prequel to the 80s action classic....
The UK launch of Paramount+ brought the promise of 'a mountain of entertainment', as one of the world's oldest film studios made its distinctive mark...
Display • Out-of-home • Paramount • Print • Social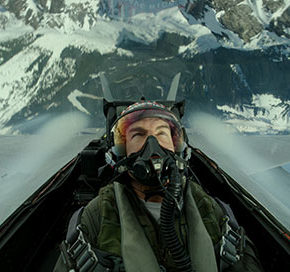 The return of Pete "Maverick" Mitchell in TOP GUN: MAVERICK has given Tom Cruise and Paramount Pictures their best-performing movie of all time, taking over...
As the only member of the Glass Eye team who was even born when 'Old Ben' Kenobi first drifted out of the Dune Sea, I was more excited than anyone by the...