Sport England's 'This Girl Can' campaign has delivered award-winning levels of engagement online with the original ad recently voted #31 in The...
With theme parks reopening all over the world we've been hard at work helping Disney Parks & Resorts showcase all that's waiting for fans, whether it's a...
After a stop-start two years cinemas have been making up for lost time, with the last six months seeing some record-breaking theatrical releases, from SPIDER-MAN: NO WAY...
PIXAR throws it back to the noughties with the tale of Mei Mei and her fluffy, fumbling alter-ego, a coming-of-rage story of female friendship and generational trauma....
Reality TV royalty returned to screens in a brand new original series on Disney+ with a promise to double down on drama and show the Kardashians as they'd never been...
Marvel's mysterious MOON KNIGHT, a mild-mannered gift shop employee who moonlights as a mercenary and fights crime in his sleep, made his first appearance in the MCU...
Disney • Searchlight • Social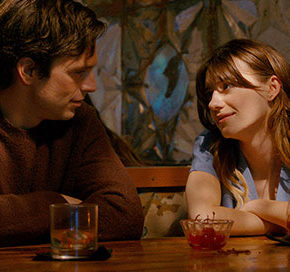 Disney+ ordered off menu earlier this year, when they dished up the romantic, cannibal comedy, FRESH. Audiences were eating up Daisy Edgar Jones and asking for seconds...
Disney+ scandalised subscribers with PAM & TOMMY, an original series telling the story of a stolen videotape that shook the world and shaped the web. We introduced...