Summer saw us reunited with a certain silly old bear as we set about supporting the release of Disney's live-action reimagining of A.A. Milne's classic...
Small was beautiful in 2018 with the arrival of The Wasp in the expansible world of Ant-Man. This much anticipated team-up takes the larger-than-life premise of the...
The outward expansion of the Star Wars universe continued with the addition of an origins story for its most lovable rogue. Yup, we're talking about Han Solo,...
For anyone old enough to remember Raquel Welch tussling with a triceratops in One Million Years B.C. the Jurassic World franchise continues to deliver a visual spectacle...
"The more successful the villain," Alfred Hitchcock told us, "the more successful the picture." No surprise then that the highest grossing...
A feast of bold colors, bright patterns and big ideas, Ava DuVernay's A WRINKLE IN TIME was always going to be a fun ride studio-side, giving us the opportunity to...
With each new instalment we're getting to enjoy the extraordinary strength-in-depth of the Marvel Cinematic Universe, both as fans and creators, a phenomenon...
That's right. The European premiere of the latest installment from a story that began a long time ago in a galaxy far, far away. The Royal Albert Hall decked out...
Display • Out-of-home • Paramount • Print • Social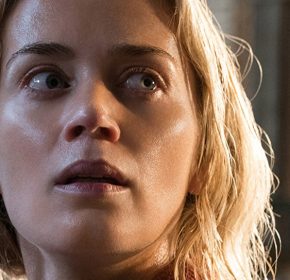 The movie industry loves a sleeper hit, and few recent releases have sidled up more stealthily than A QUIET PLACE, the horror-thriller from debut director John Krasinski...