Greta Gerwig's 2019 retelling of Louisa May Alcott's classic tale was released to widespread commercial and critical acclaim. Our social campaign was a...
Some things never go out of fashion, and there isn't a corner of this crazy universe on any given time-space continuum where black suit, tie and sunglasses...
Events • Giant Spoon • Green Eye • Social • Warner Bros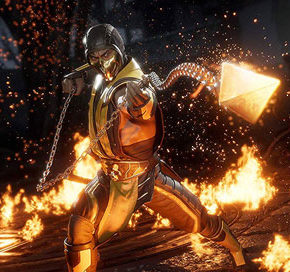 We've been thinking for a while that our personalised motion posters would be perfect to promote a major game release and it seems like agency partners Giant Spoon...
It was a big result for us to make it onto Sony Pictures' UK agency roster and great to make a start on our first campaign producing social and mobile spots...
Part of the story of Glass Eye's growth and development has been the acquisition of clients in areas complimenting our core business. Many of the assets we already...
Following on from campaigns for GHOST PROTOCOL and ROGUE NATION this was our third outing with Ethan Hunt and the I.M.F. on what felt like his biggest adventure yet....
For anyone old enough to remember Raquel Welch tussling with a triceratops in One Million Years B.C. the Jurassic World franchise continues to deliver a visual spectacle...
The movie industry loves a sleeper hit, and few recent releases have sidled up more stealthily than A QUIET PLACE, the horror-thriller from debut director John Krasinski...