Michael Mann puts cybercrime on our agenda with his latest thriller, BLACKHAT.
For the international paid media creative, we delved into the code to deliver a striking campaign that balanced star power (see the mighty Chris Hemsworth) with attention grabbing messaging.
Putting the tag line front and centre, YOU ARE NO LONGER IN CONTROL, we aimed to unnerve our audience across a range of formats including overlays, video billboards, double MPUs, streaming MPUs and standard banners.
YAHOO! OVERLAY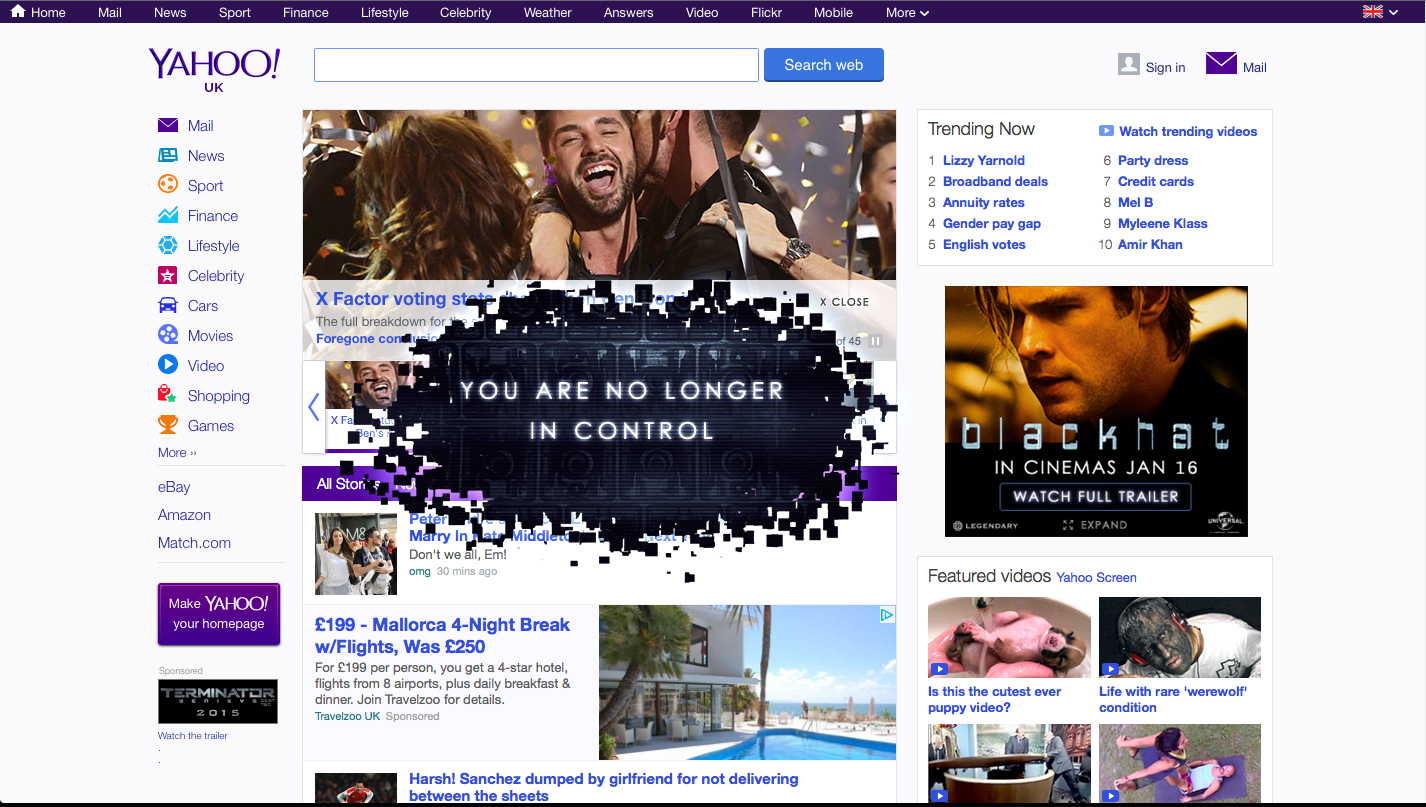 BILLBOARD





HOMEPAGE TAKEOVER