You haven't made it in this business until you've worked with The Muppets, so you can imagine our excitement when we were first approached to develop a microsite at the heart of Arla Foods' latest promotion, giving Cravendale customers the chance to claim their very own free Kermit the Frog backpack.
The adrenaline really started pumping once we realised the scale of the undertaking, with millions of bottles of milk due to hit the shelves each bearing a unique 10-digit code to be collected, validated and redeemed through the site. At the same time the promise of that kind of audience was one we could only relish, and it was great to finally start the music, light the lights, do a last check backstage, and launch the site.
From a creative point-of-view the project challenged us to to balance the Cravendale and Muppets brands visually, and to marry fun with user-friendliness, resolving in a quick, clean, enjoyable user journey. All the feedback we've received, client and customer, suggests that we succeeded. The site's no longer online now that the promotion's ended, so we've included a couple of key screens below: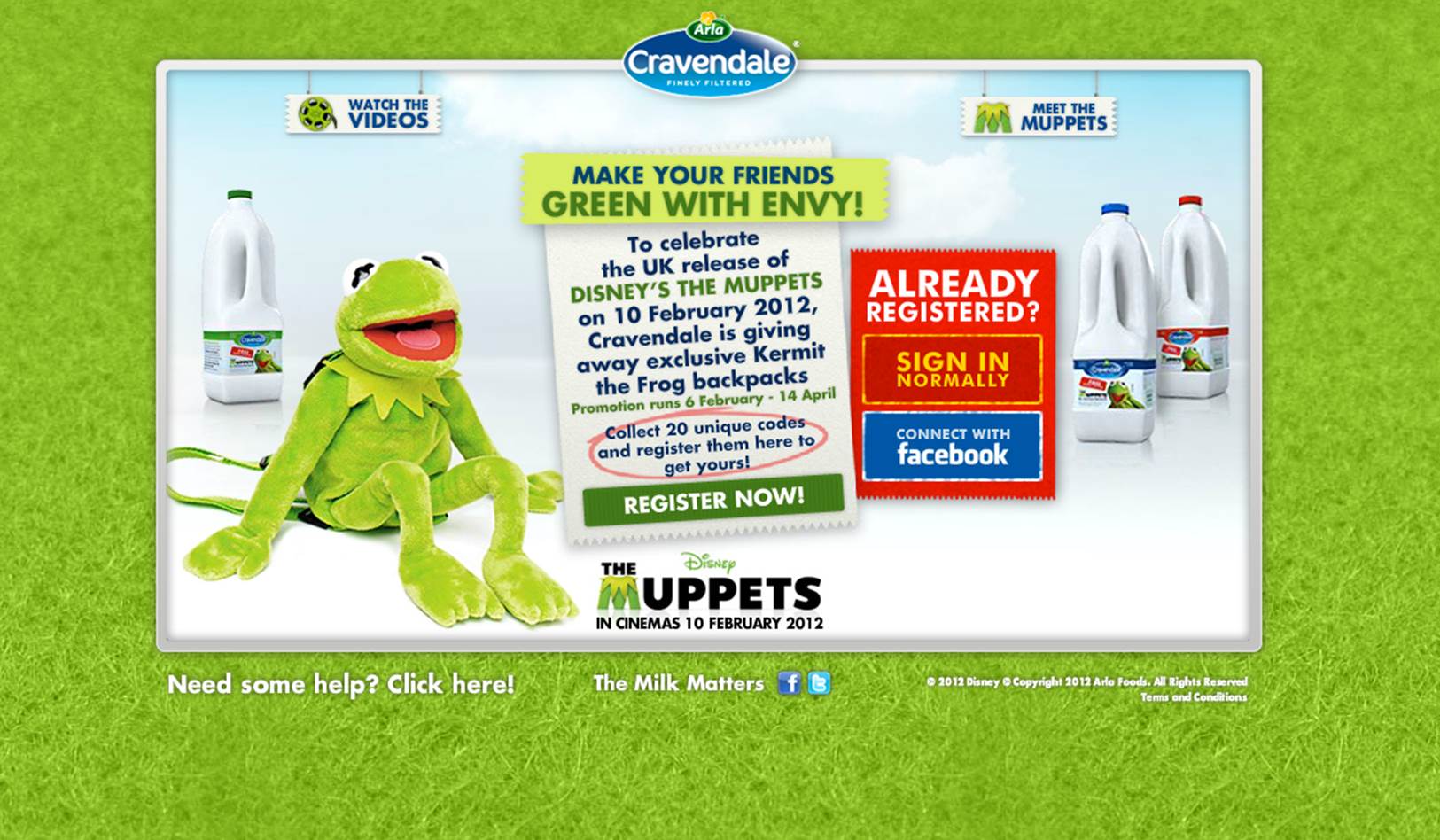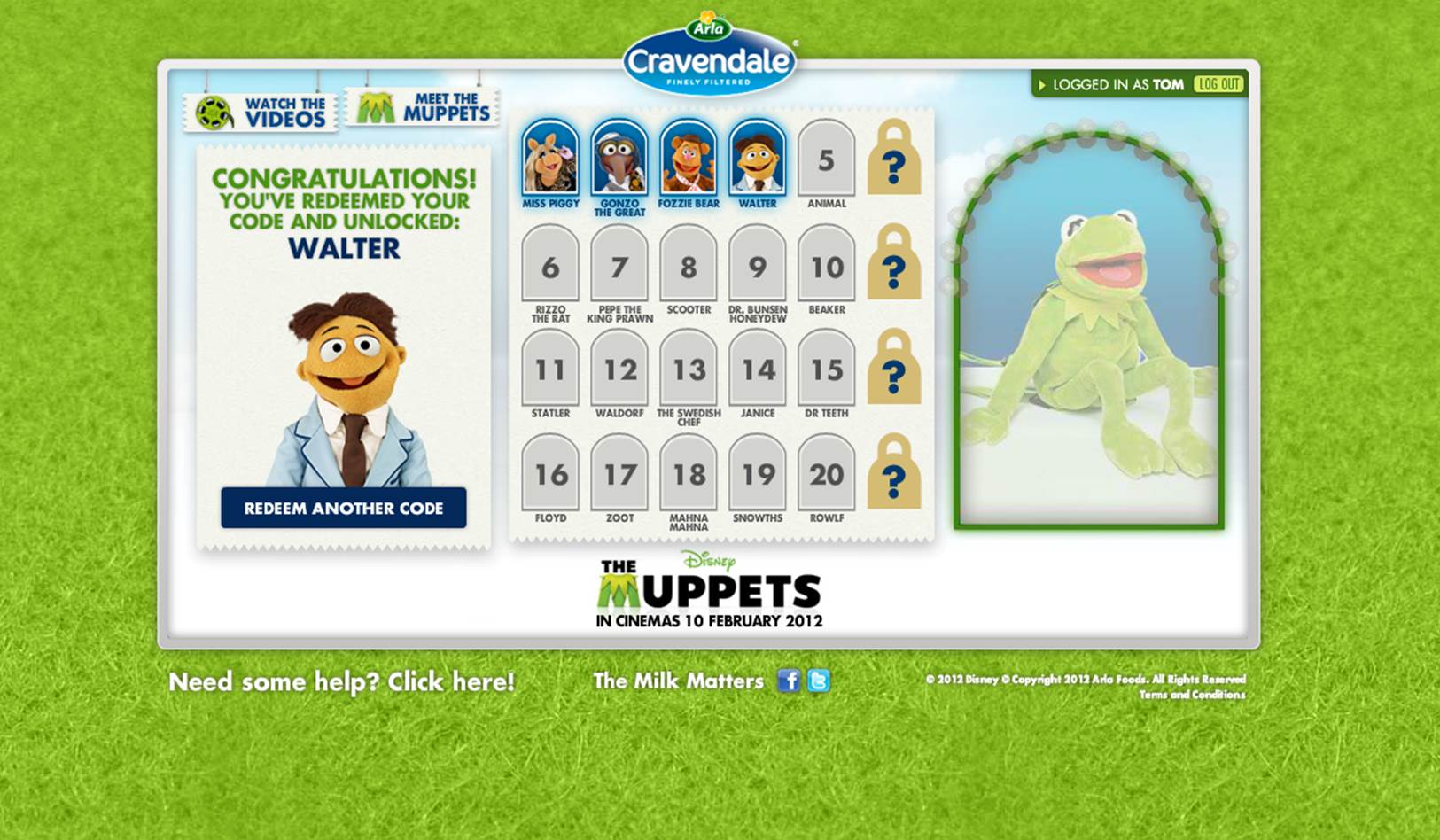 Now that it's a wrap, all that remains is to thank our backstage crew – Dave, Tom, Juan, Immo, Georgi and Cat – and the stars of the show: Sam and Sophie at Arla, Alice and Claudia at Outside Line, Amanda and Louise at Carat, and Karishma and Jo at JJP.