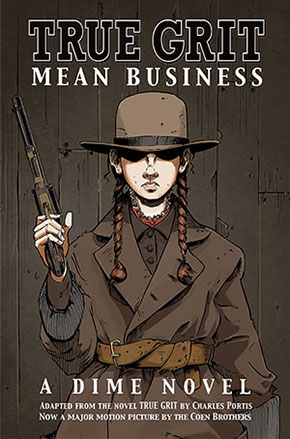 Glass Eye's portfolio is finally open for business with today's launch of a 24-page comic TRUE GRIT: MEAN BUSINESS.
Commissioned by Paramount to promote the international release of the Coen Brothers' movie TRUE GRIT, it's inspired by the dime novels that first brought fame and notoriety to the heroes and villains of the old American west.
Available in seven languages, the best place to go for the English language version is Comixology where you can read it using their really rather excellent comic viewer.