A young British cast take on Miami in PLASTIC, a thriller Glass Eye handled the online UK campaign for.
We designed and set-up a Tumblr as the official site for PLASTIC, targeting a young, tech-savvy audience who were at the heart of the target demographic for this title.
The fresh-faced talent ranged from Downton Abbey's Ed Speleers to Thrones' Alfie Allen, providing immediate points of interest around which to create content that would appeal to their fan bases.
By posting a series of branded gifs and stills in the month up to release, we enabled fans to reblog and comment on their favourites, spreading awareness of the film way beyond the traditional confines of an official site.
Each piece of content was visually treated and married with well-chosen copy lines to enhance the perception of glamour, exoticism and danger.
We also managed the paid media campaign, designing a selection of rich media formats and setting up the FindAnyFilm ticketing app.
FIND ANY FILM TICKETING APP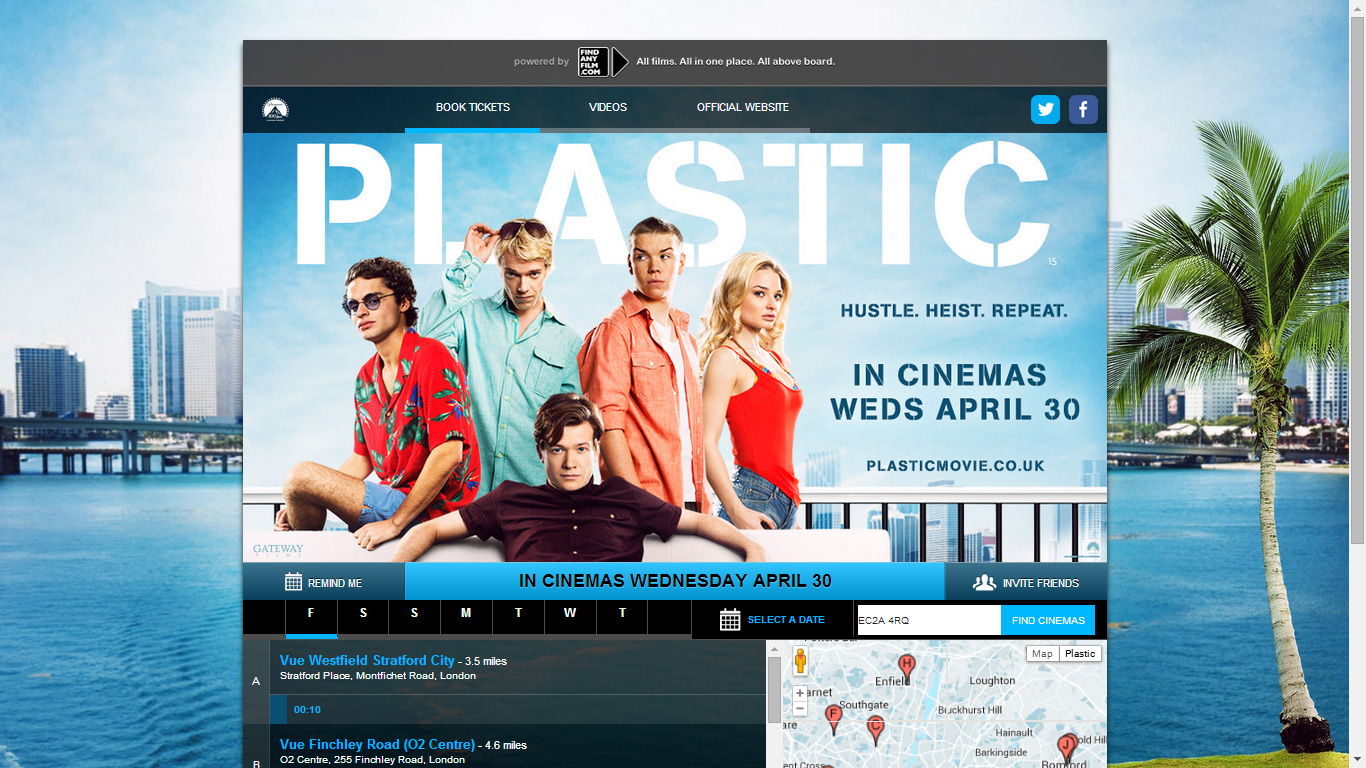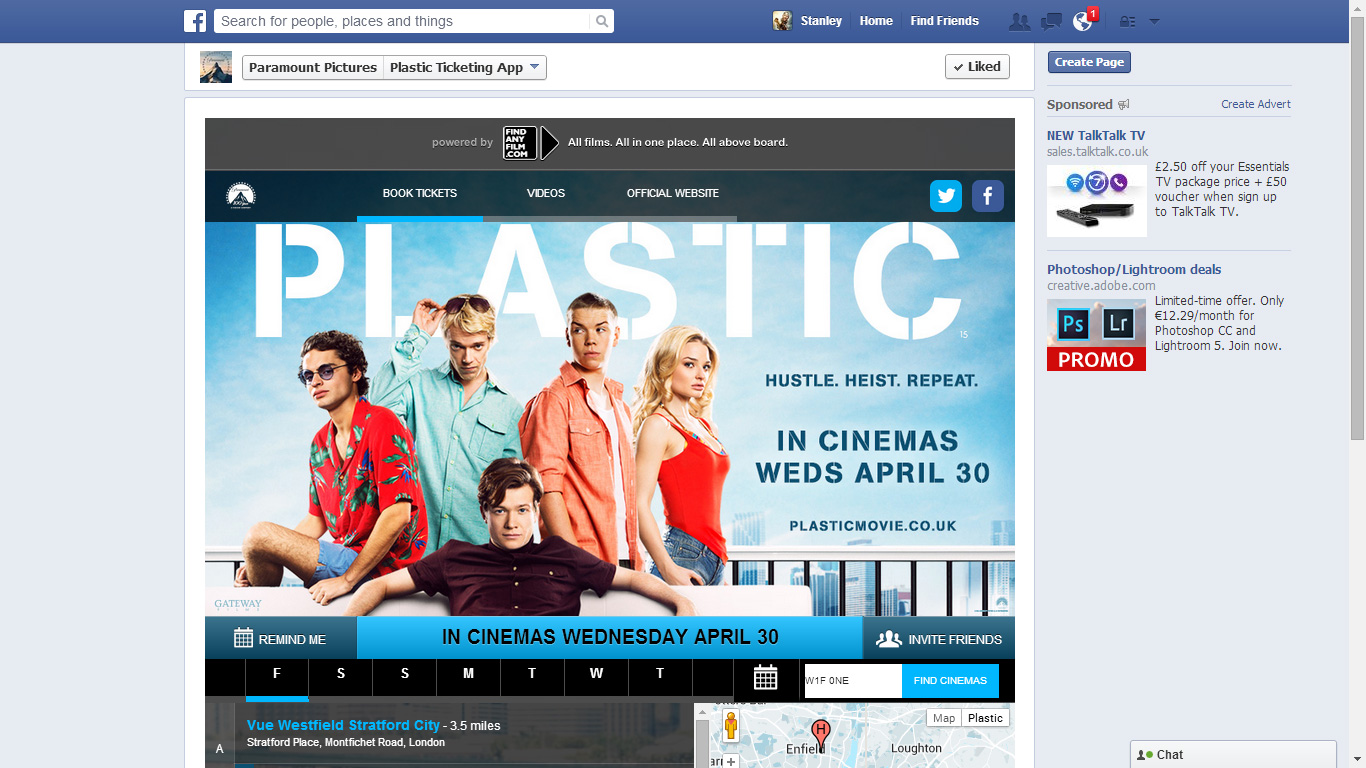 SPOTIFY LIGHTBOX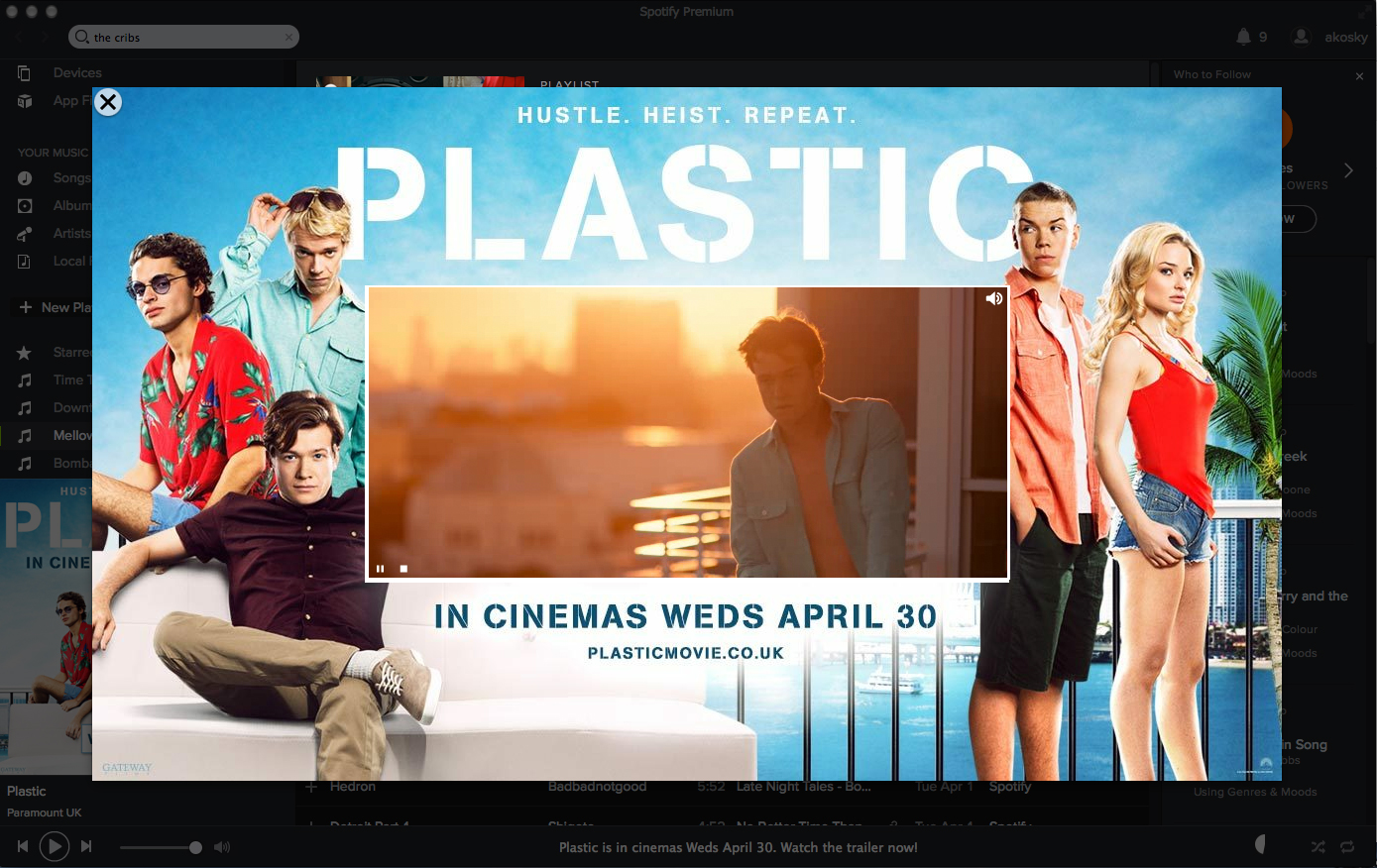 DOUBLE MPU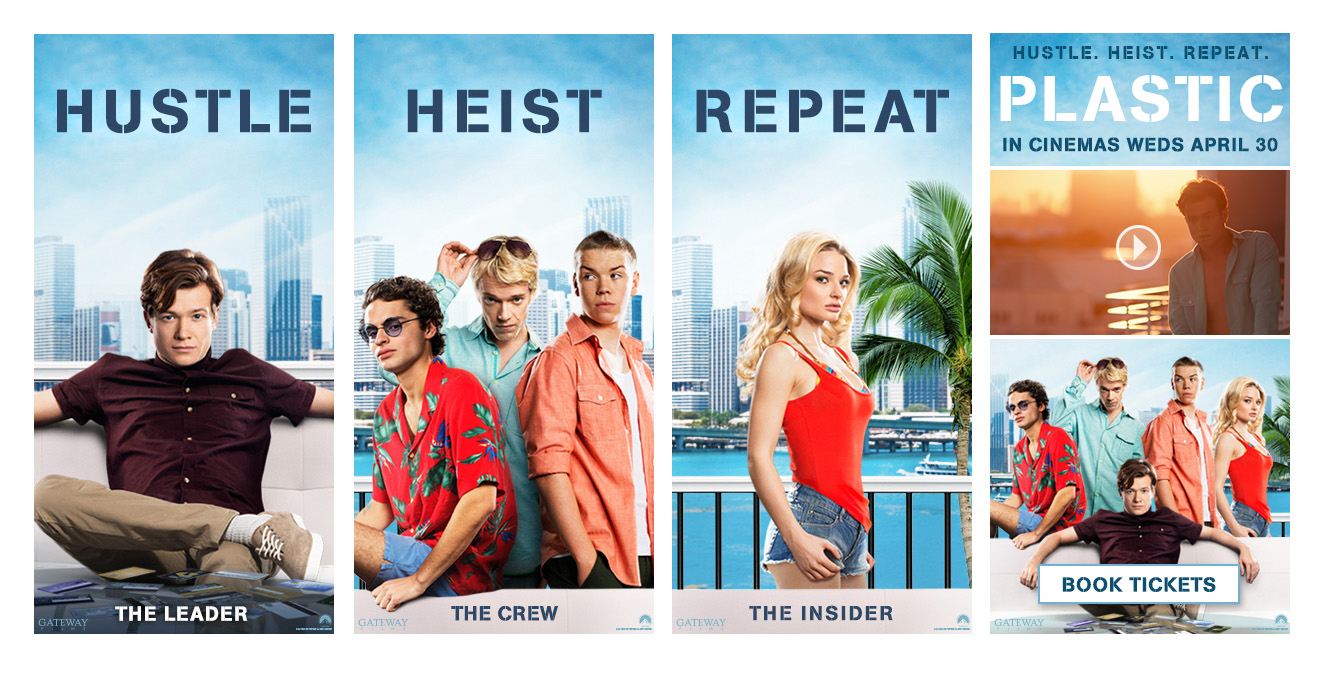 LEADERBOARD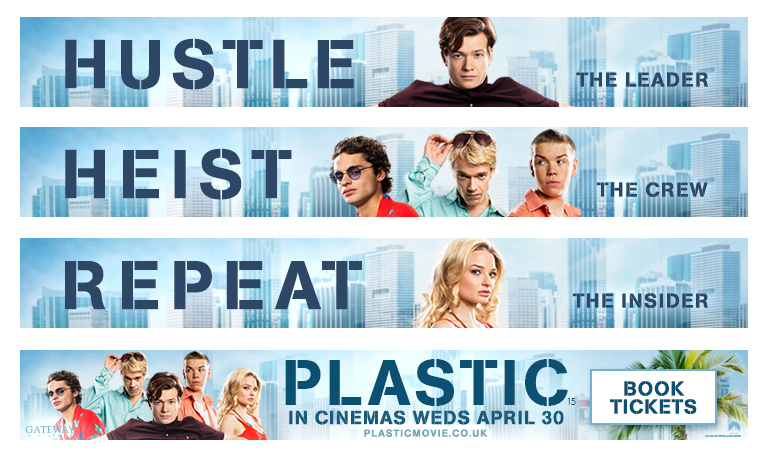 SKY