The Enterprise and its crew are back, grabbing attention online, in print and out-of-home.
The third installment of Star Trek post-reboot was well received by critics and fans alike, taking audiences on an enjoyable jaunt through the further reaches of the final frontier. It's always a pinch-me moment for us working on a property with this pedigree, especially given the tradition of striking, original artwork associated with Star Trek movies in the modern era.
Our work on the UK and Ireland campaign included some unusual new formats, featured below alongside a few more tried-and-tested placements plus a look at the premiere, all the artwork for which was produced and delivered by Glass Eye.
OUT-OF-HOME
We delivered 33 OOH formats for 15 locations, including this eye-catching full-motion digital display ad serviced designed for three state-of-the-art sites around Birmingham city centre…
… and another colourful bus-side for us to spot from the dizzy heights of Glass Eye HQ.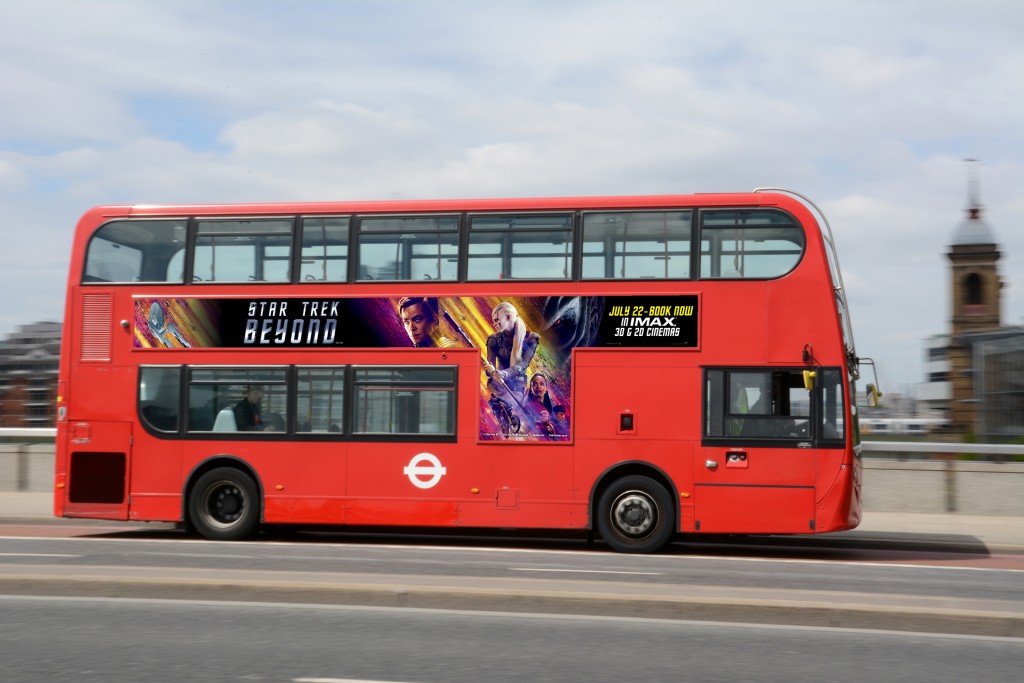 PRINT
This was probably the pick of the 10 press ads we produced, adapting the key art to incorporate extensive critical acclaim across an unfamiliar 'Z' placement.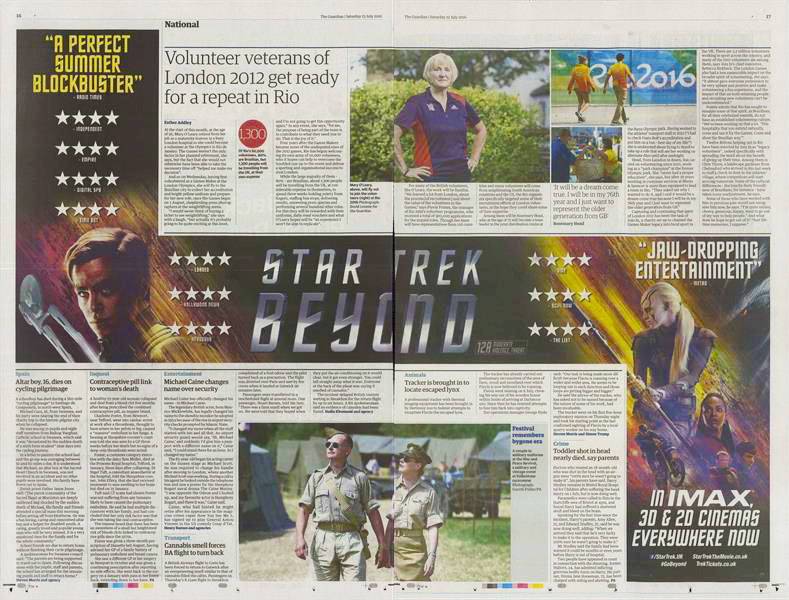 UK PREMIERE
22 formats to support the UK premiere, including tickets and invitation. Great to be handed back our own designs on the team outing.
ONLINE
We delivered original creative for two high-impact placements and three homepage takeovers…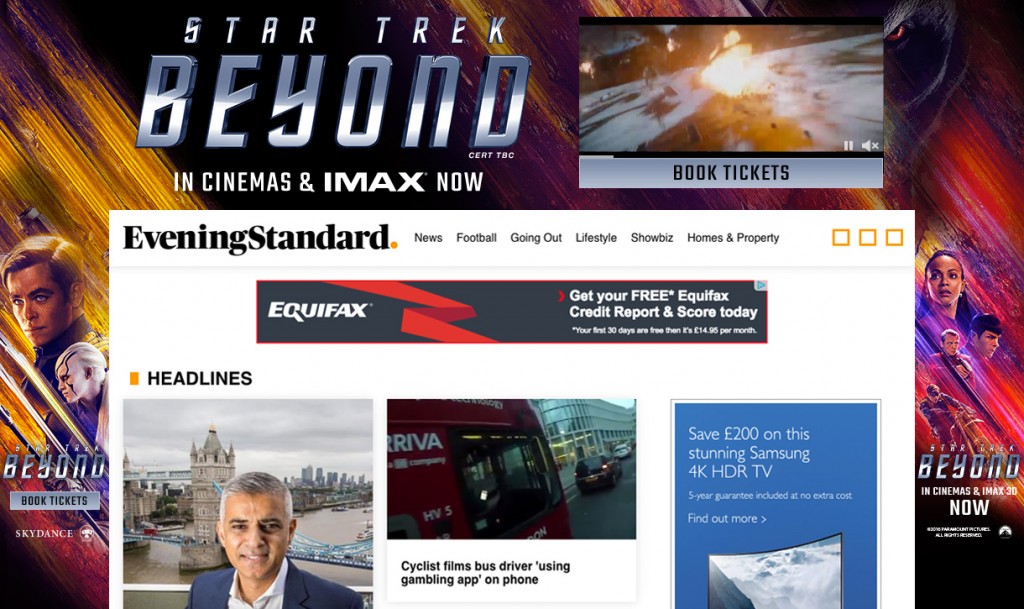 …and three homepage takeovers.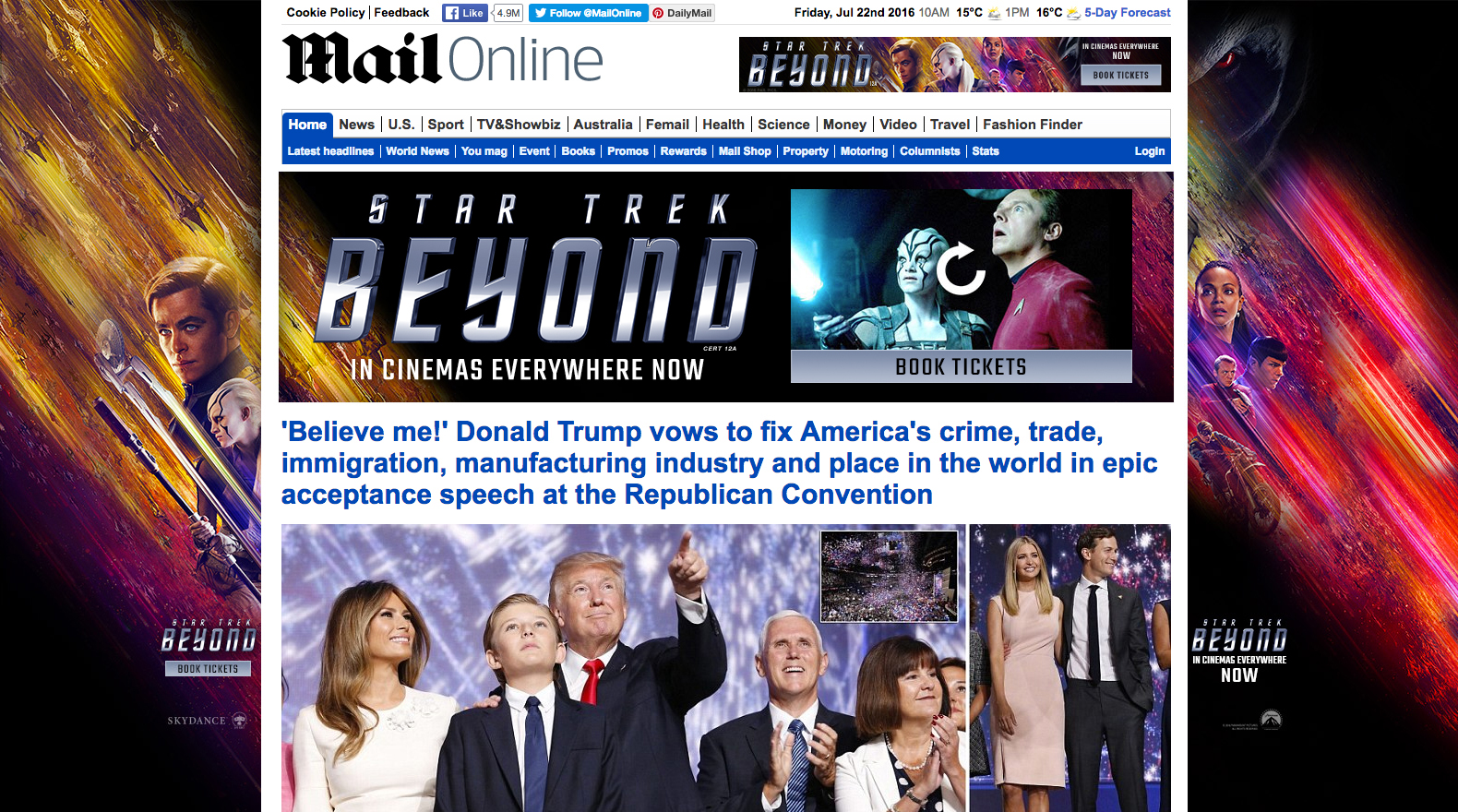 We also adapted the international toolkit to deliver the usual selection of billboards, skyscrapers, leaderboards, MPUs and interstitials.