"With the use of some incredible technology, every single guest was deeply immersed in the experience. Their faces appeared on wanted posters. Handwritten letters waited for them in the post office that sent them on unique missions. The photos they took at the Photography Studio revealed Season 2 easter eggs when they got back home. All of that technology was invisible to them."
The most talked-about event at South by Southwest 2018 was #SXSWestworld, an immersive experience taking fans to the heart of HBO's Westworld, and we were lucky enough to partner with Giant Spoon delivering digital infrastructure and personalised content creation for the event.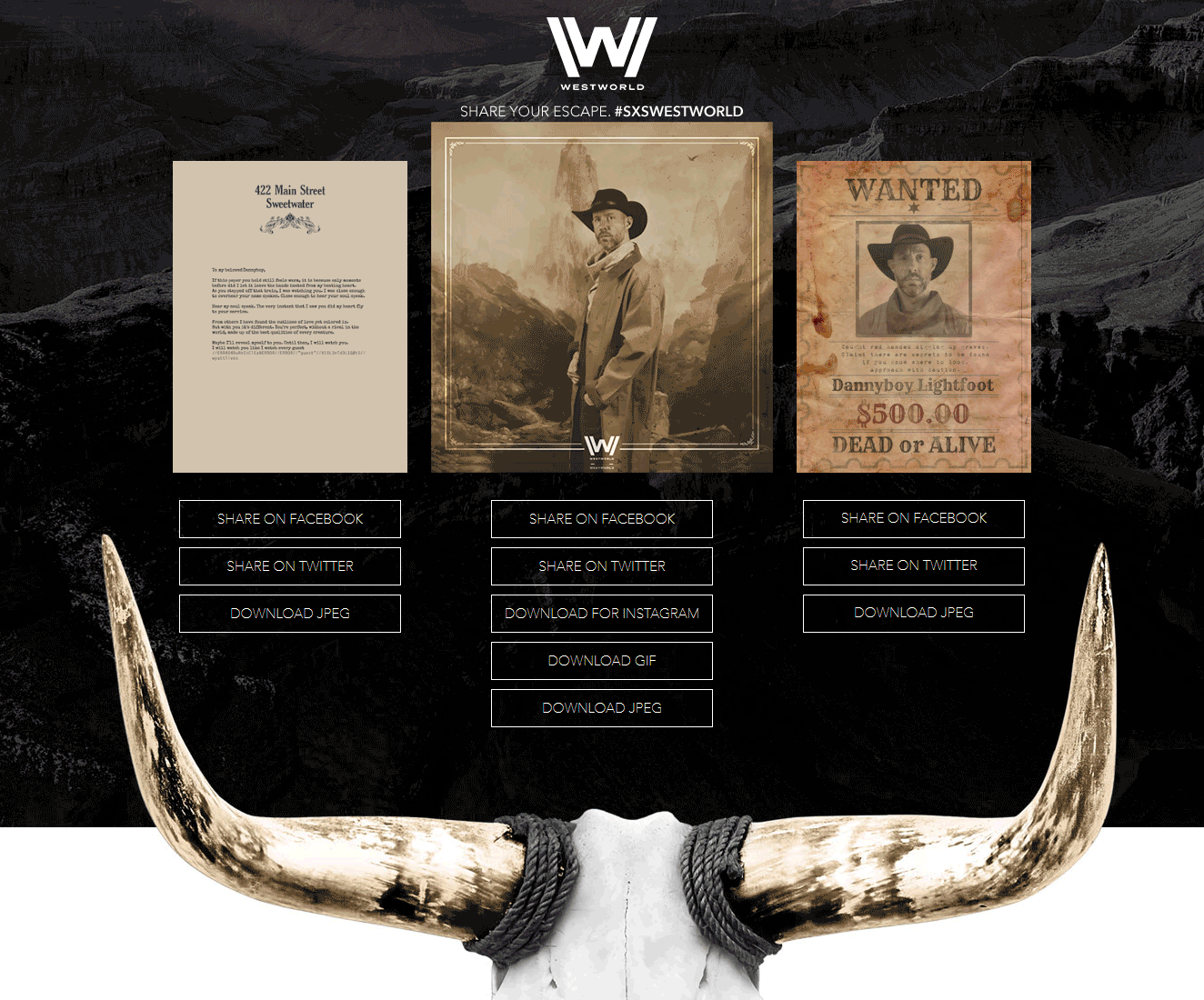 Visitors to Sweetwater were able to collect their own personalised welcome letter from the post office, pose for tintype-style photos in the portrait studio and some even found themselves with a bounty on their heads, all of which was handled by the guest check-in and management system we provided.
Ours was just one piece of a production comprising 66 actors, 444 pages of script, 90,000 square feet and 1.9 billion media impressions. Just as #SXSWestworld set a new standard for immersive experiences of this kind, winning gold at the Cannes Lions as one of the best outdoor ad campaigns of the year, the digital guest experience we delivered was conceived to establish a benchmark of its own.
This was another new frontier for the experiential toolkit we're developing, AKA 'Green Eye'. Check out all our past projects here on Vimeo or just watch our showreel below: