Evil does indeed take many forms, from billboards and MPUs to takeovers and interstitials.
One of the great things about working on films is that we can be asked to segue seamlessly from four-quadrant family entertainment to adapting artwork for a "transformative Satanic experience".
THE WITCH gave us the chance to work with high-concept key art as bold and uncompromising as the film itself, through production of the international banner toolkit to localisation and delivery of the UK campaign.
BILLBOARD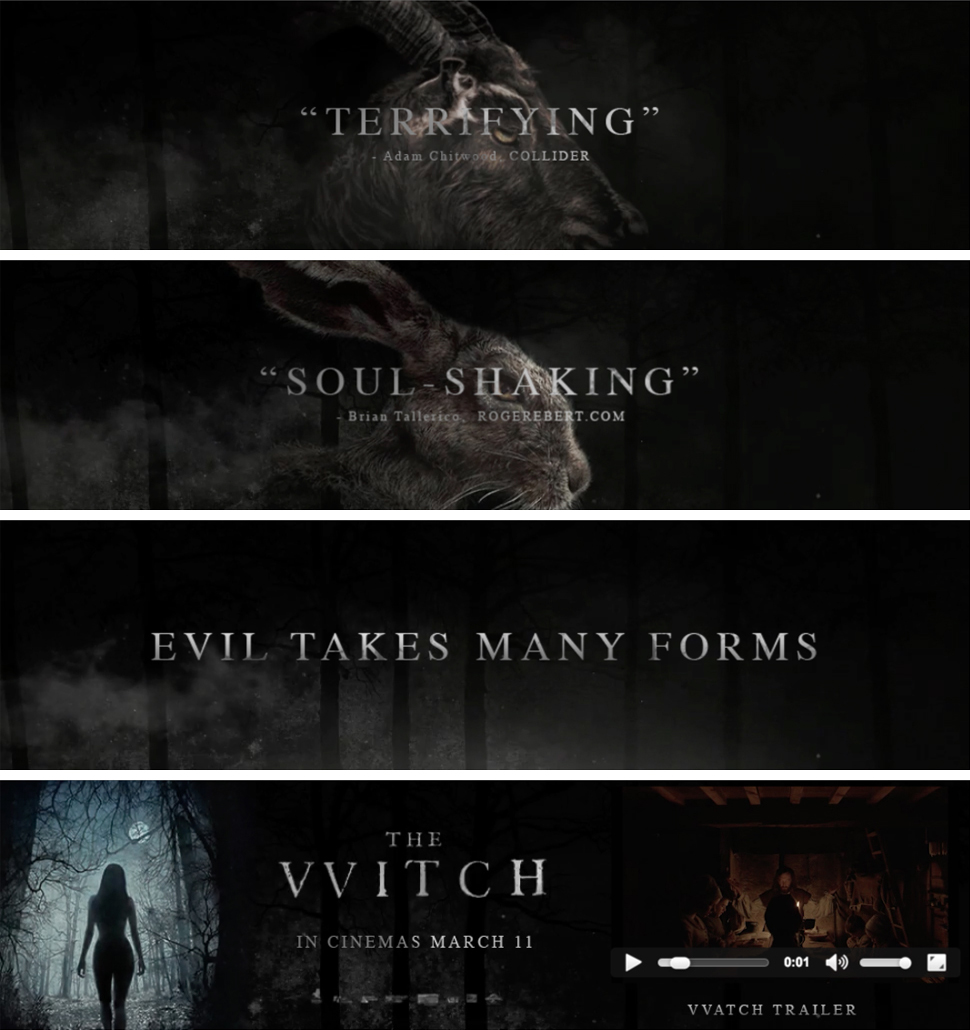 DOUBLE MPU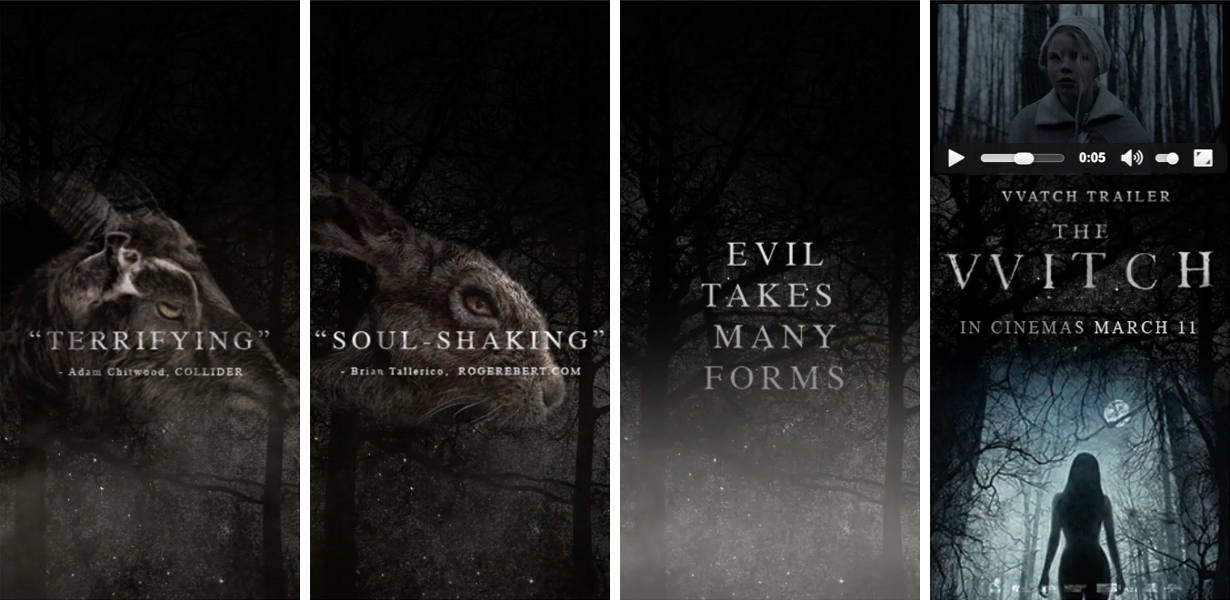 TAKEOVER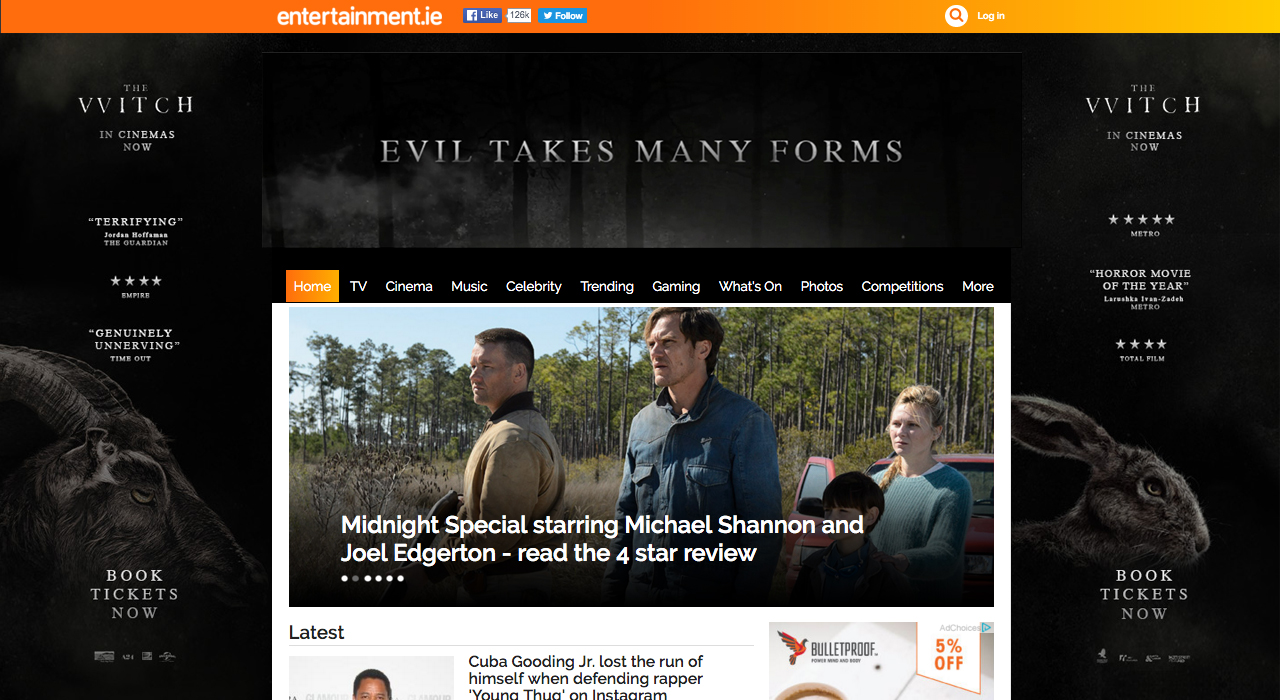 MOBILE INTERSTITIAL