Our adventures in green-screen have continued into 2017, taking us to South By Southwest (SXSW) to work with SHOWTIME® and marketing agency COLLiDE in support of two of the most highly anticipated television premieres of 2017.
First up a returning show that requires no introduction…
TWIN PEAKS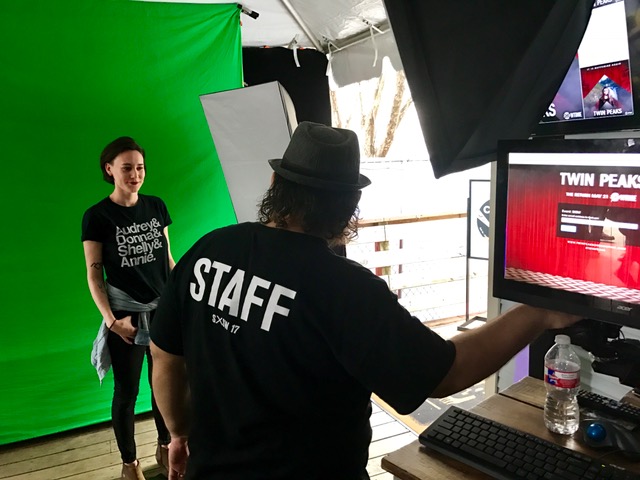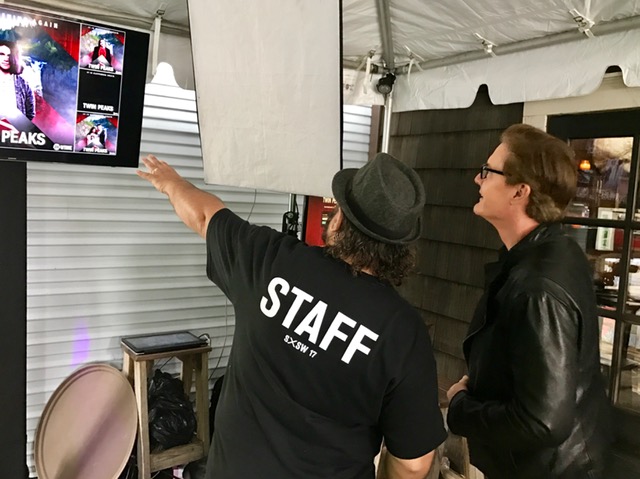 Yup, that's RJ giving a few pointers to Special Agent Cooper himself, Kyle MacLachlan, pictured below modelling our 'Infinite Zoom' motion poster activation, with fans queuing to see themselves against the surreal and iconic imagery from the classic series: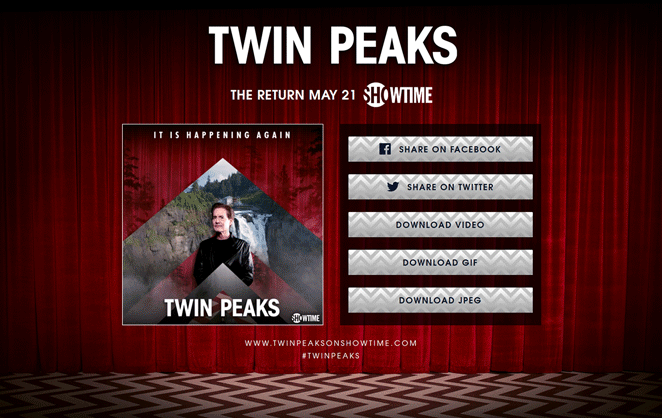 As well as SXSW, our TWIN PEAKS green-screen experience also popped up elsewhere ahead of the May 21 premiere. Take a look our second poster design, 'Path to the Black Lodge', along with a few of our favourite cosplayers from an immersive event organised by BBQ Films at NYC's Brooklyn Bazaar:
It's worth taking a moment to enjoy the immaculate design and decor of the event BBQ Films and Flavorpill Media put together: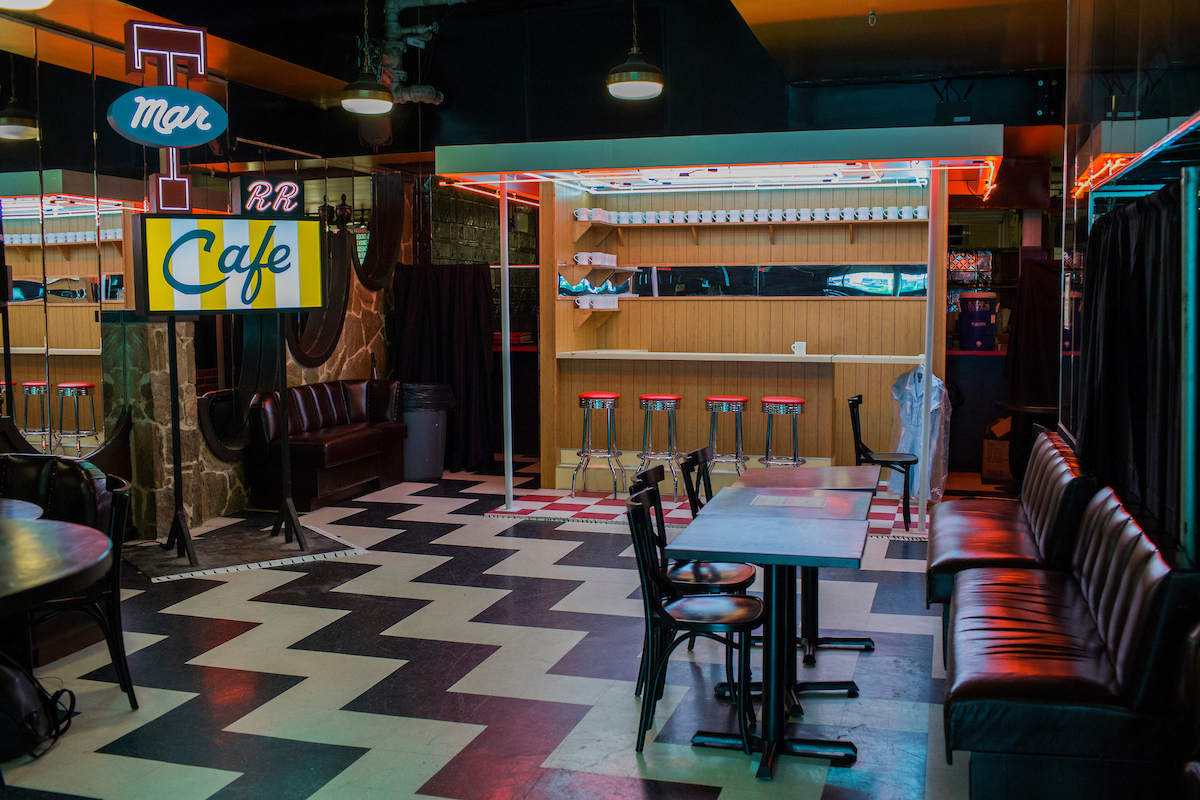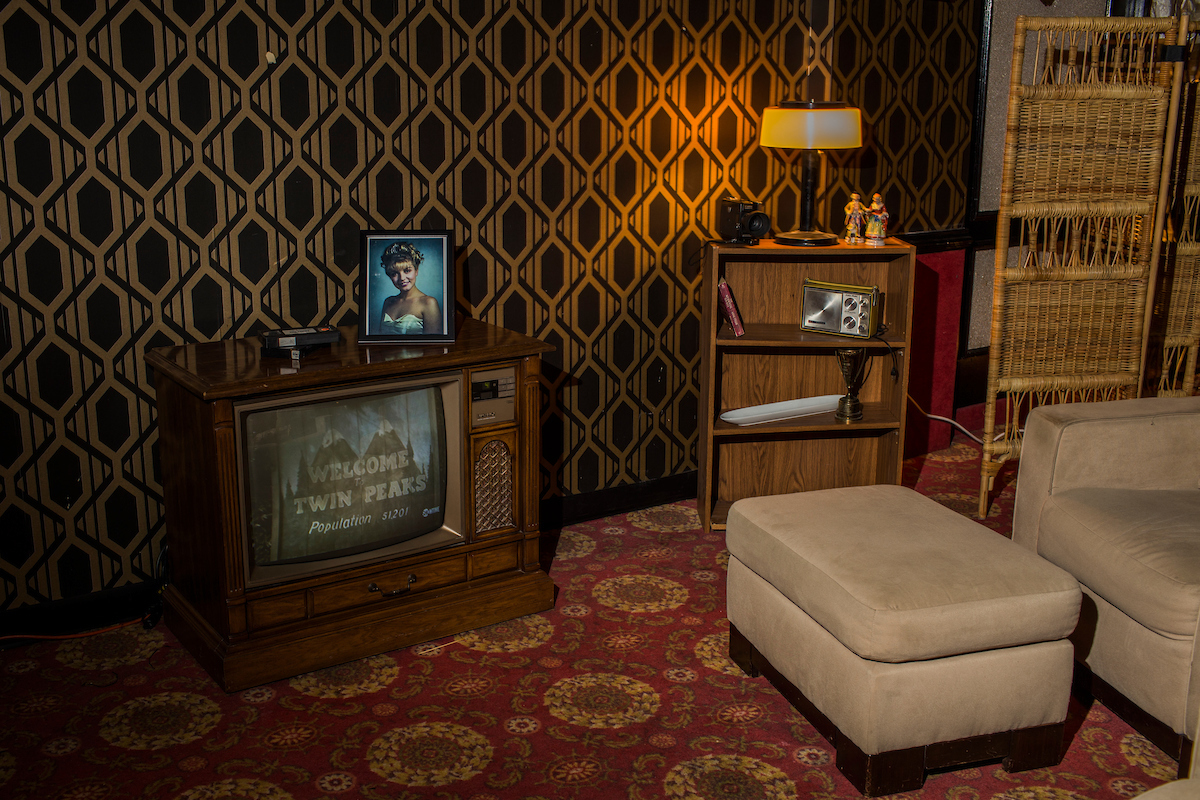 Photos Cr. Christopher Gregory for BBQ Films.
I'M DYING UP HERE
Our other SXSW activation was I'M DYING UP HERE, a new drama series from Executive Producer Jim Carrey exploring the famed Los Angeles stand-up scene of the 1970s. Here's our producer Lauren demonstrating how the right direction can turn a few snaps and a retro mic into some high-energy, eye-catching creative: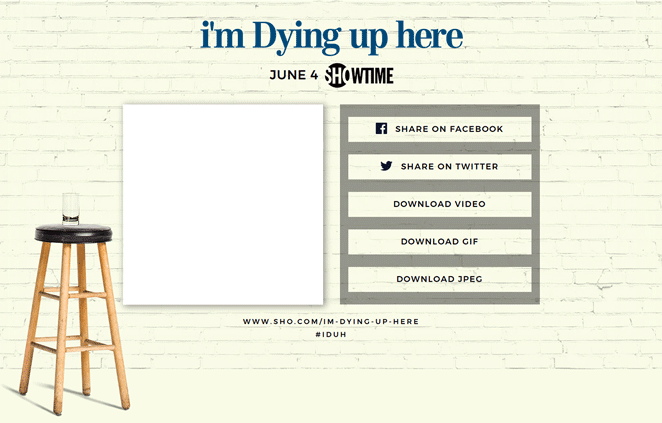 We captured our guests delivering their favourite joke and gave them a digital souvenir to remember their moment in the spotlight by.