2012 has started apace at Glass Eye HQ. No sooner were we back at our desks than some extraordinary graphical goodness started appearing in our portly post-Xmas inboxes, comprising the creative for our first campaign of the year: CHRONICLE.
Our last act of 2011 was to hand-pick a group of artists and designers on behalf of Fox. Their commission? Craft their own interpretation of the film and the questions it raises about what teenagers would really do with superpowers, for better or worse.
Our final five were as follows:
MARKO MANEV
Fresh from giving the world some ultra-minimalist Marvel idents, Marko's busy putting Macedonia on the map when it comes to sky-high concept poster design: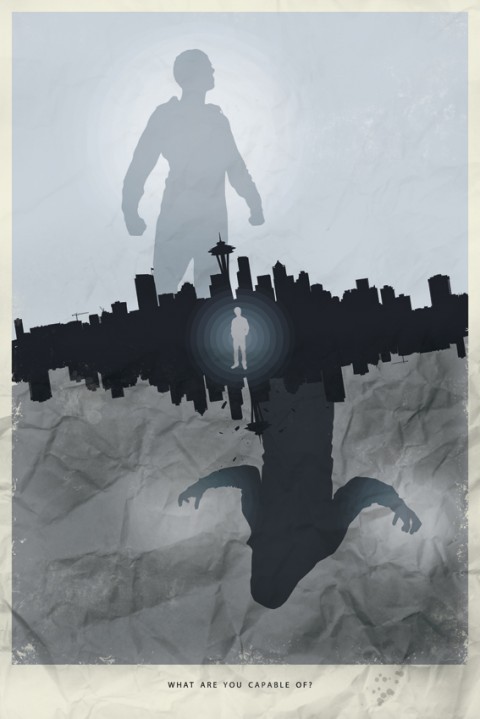 Pick of the pick-up:
GEEK TYRANT
FUCK YEAH, MOVIE POSTERS!
ED McGOWAN
The only photographer in the line-up, Ed has a beautiful body of work, and was good enough to post a step-by-step making-of for his CHRONICLE creation: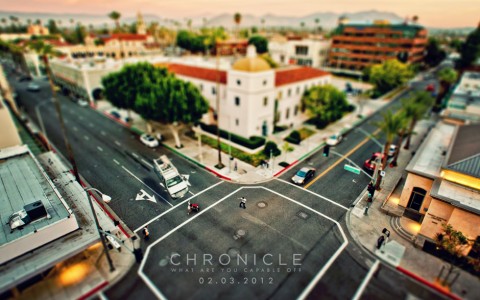 Pick of the pick-up:
FIRST SHOWING
MATT FERGUSON
Representing the UK, Matt came to our attention after bringing his distinctive style to bear on Star Wars and The Avengers (amongst many, many others), producing three colourful Chronicle posters of which this is my personal favourite: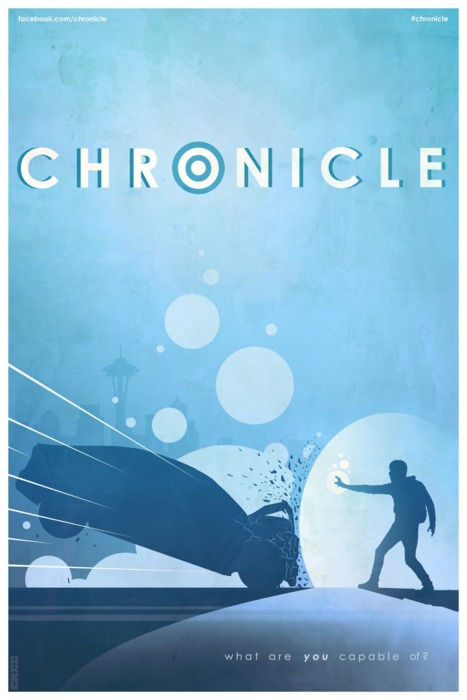 Pick of the pick-up:
BLEEDING COOL
FERNANDO 'FRO' REZA
Following our collaboration with Fro on SUPER 8 we knew we could rely on him to have his own take on CHRONICLE and that's exactly what we got, with three posters adapted from a complete yearbook he created for Chumash Valley High: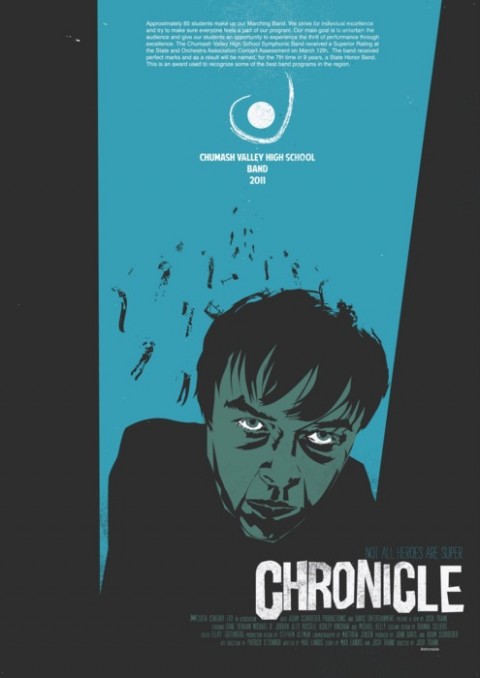 Pick of the pick-up:
SLASHFILM
KERON GRANT
With credits as an artist on comics including Fantastic Four, Iron Man, Spider-man and X-Men, it was Keron's breathtaking painting of Superman that put him on our radar. He produced three paintings: 'Heist', 'Hot Date' and this one, called 'Emergency':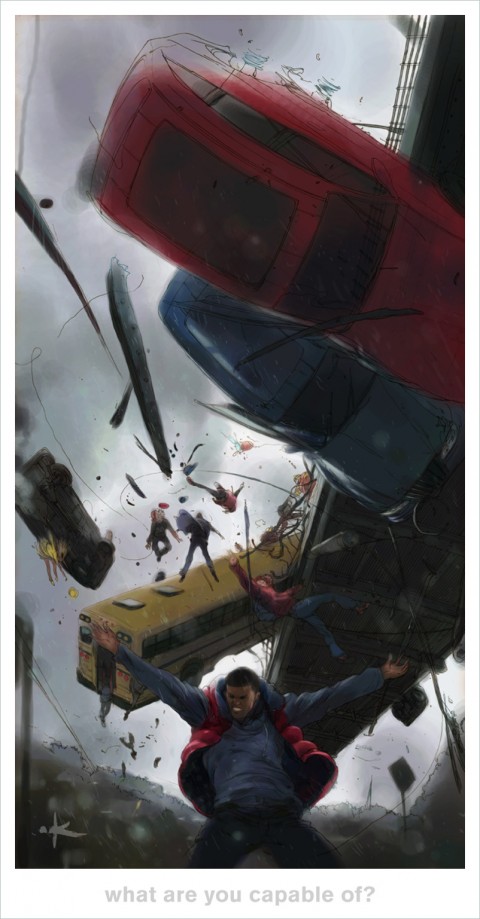 Pick of the pick-up:
COMIC BOOK RESOURCES
COMIC BOOK MOVIE
GAMMA SQUAD
And the rest…
You can find all the artwork chronicled on a dedicated Tumblr along with an invitation to anybody to send in their own CHRONICLE fan art. We've had a few submissions so far, the pick of which is this piece by Tumblr user dddraw: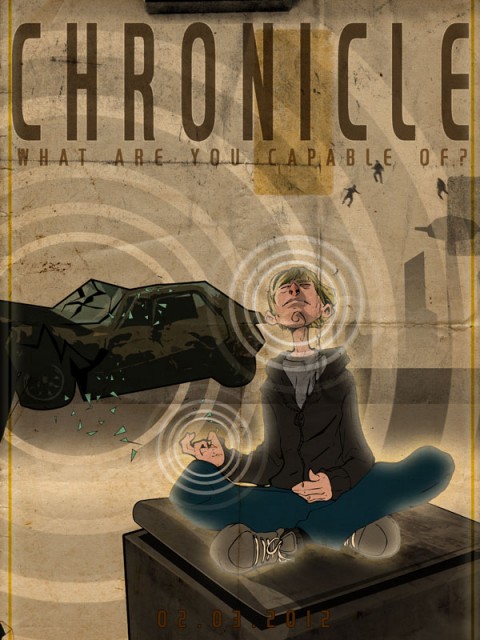 Thanks to our five commissioned artists for creating such great stuff, to all the bloggers, Tumblrers and tweeters who shared it and to Fox for signing off in the first place – this one was an absolute pleasure.