The Royal Opera House LIVE Cinema Season 2013/14 saw an unprecedented five live ballets and five live operas distributed by Arts Alliance to 28 countries worldwide,...
Paramount Pictures UK engaged us to realise two savvy social initiatives for TRANSFORMERS: AGE OF EXTINCTION. The first was a topical idea to create a parody of the...
A young British cast take on Miami in PLASTIC, a thriller Glass Eye handled the online UK campaign for. We designed and set-up a Tumblr as the official site for PLASTIC,...
READY YOUR WAR FACE, UPLOAD YOUR PHOTO AND JOIN THE BATTLE! Where the "300" franchise is concerned, we've got history. Back in 2006 in our previous...
The highs and lows of Jordan Belfort's life as the 'Wolf of Wall Street' were the inspiration for this social content campaign, summed up by the client as some of...
By the beard of Zeus, Ron "The Balls" Burgundy is back! It's kind of a big deal. Burgundy Wednesday saw the return to the big screen of the Channel Four News Team,...
Disney • Display • Interactive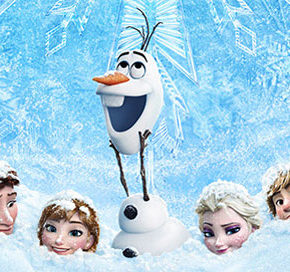 Disney partners Subway to offer a festive FROZEN Kids' Pak. It wouldn't be Christmas without the opportunity to work on Disney's latest spectacular....