Disney • Display • Interactive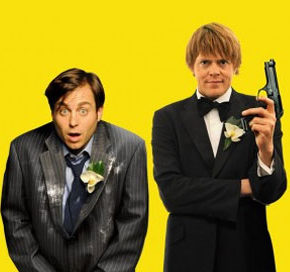 Prepare to meet the worst best men ever. As Glass Eye enters its third year of business our network of like-minded agencies continues to grow. The latest team-up was...
You haven't made it in this business until you've worked with The Muppets, so you can imagine our excitement when we were first approached to develop a...
WE WANT EVERYTHING LOADED! With the first of 2012's summer blockbusters upon us, it's been all hands on deck for the launch of Trailer Blaster, an interactive...
2012 has started apace at Glass Eye HQ. No sooner were we back at our desks than some extraordinary graphical goodness started appearing in our portly post-Xmas inboxes,...
"We get all the best toys…" We closed out 2011 with the delivery of two weapons-grade web apps promoting the international theatrical release of...
As we leave 2011's blockbuster season behind us it's time to showcase some of the work we produced this summer. Unusually, it's all on one movie. That...
The Favatar pitches Pirates & Dinosaurs to an imaginary room. And nails it. A couple of weeks ago Glass Eye worked with Paramount Pictures and Xbox to run a...