Disney partners with Samsung for the launch of the Galaxy Note II smartphone, promoted in conjunction with WRECK-IT RALPH.
It was a busy finish to the year at Glass Eye HQ working with Disneymedia+ to roll out all sorts of WRECK-IT RALPH fun and games, localised for eight international markets and accessible on an intimidating array of desktop, tablet and mobile devices.
Visitors to a co-branded site are challenged to find Ralph by locating nine larger-than-average pixels hidden around the place for the chance to win their very own Samsung Galaxy NOTE II smartphone, taking them through the world of the film and the many virtues of the Galaxy NOTE II in the process.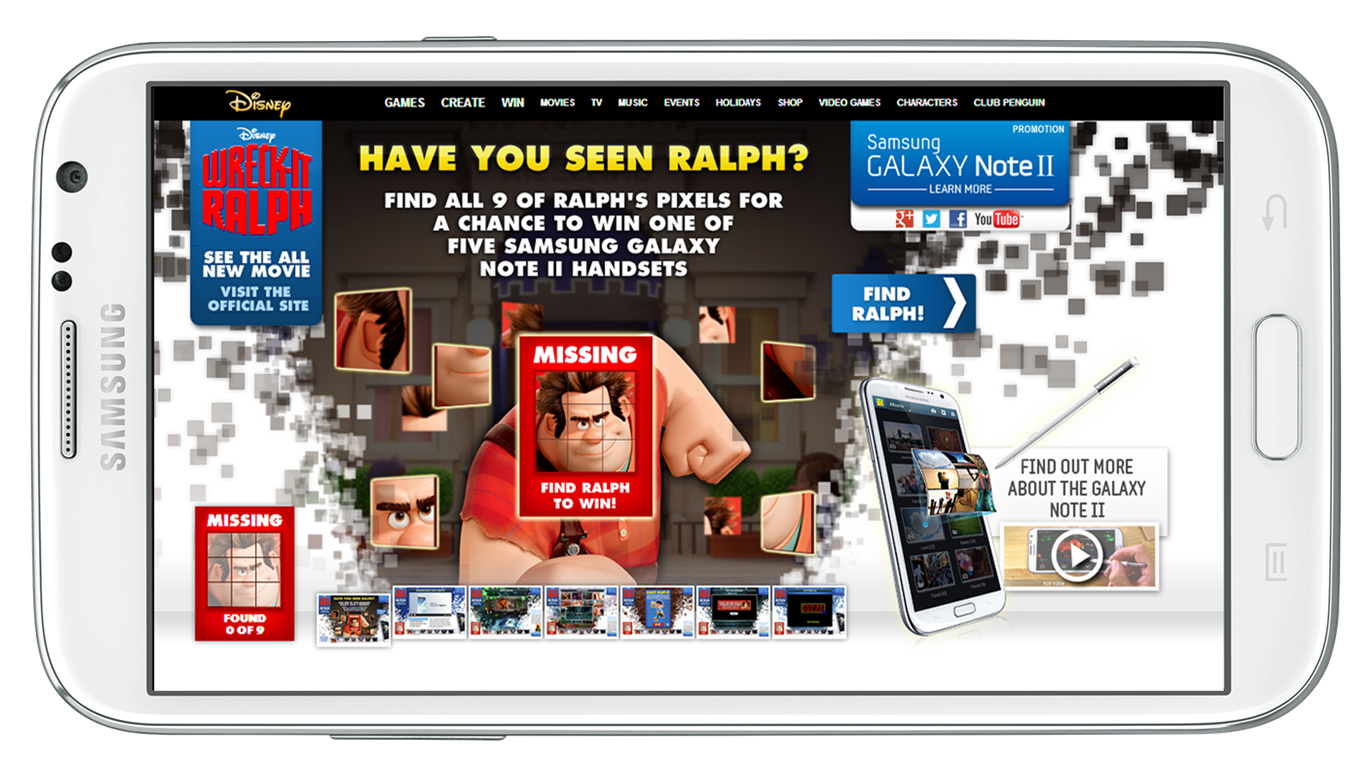 Along the way they're given the chance to watch clips and play games, foremost among which (for us at least) is Easy Clip It: a real envelope-pusher of an HTML5 mobile game, testing your touch-screen drawing skills against the clock.
Everything we delivered was designed and built to play nicely on big screen and small, at the end of a year in which HTML5 comprehensively usurped Flash as our web development weapon-of-choice.
We always thank the client at the end of a project, but on this one maximum big-uppage is due to Paul and John at Disneymedia+, who planned and conceived the interactive campaign and worked tirelessly with us to get it made.
On our side kudos is due to the usual suspects: Emm, Georgi, not to mention some glorious pixel-pushing from Mr Dave Luff and HTML5 game dev Nicola Hibbert.