As the only member of the Glass Eye team who was even born when 'Old Ben' Kenobi first drifted out of the Dune Sea, I was more excited than anyone by the...
With theme parks reopening all over the world we've been hard at work helping Disney Parks & Resorts showcase all that's waiting for fans, whether...
PIXAR throws it back to the noughties with the tale of Mei Mei and her fluffy, fumbling alter-ego, a coming-of-rage story of female friendship and generational trauma....
Disney • Searchlight • Social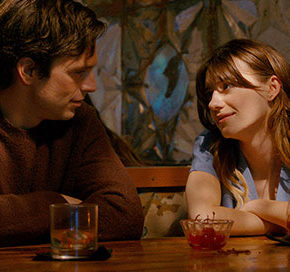 Disney+ ordered off menu earlier this year, when they dished up the romantic, cannibal comedy, FRESH. Audiences were eating up Daisy Edgar Jones and asking for seconds...
From the not-so-distant-future came RON'S GONE WRONG, the story of a malfunctioning 'B-bot' who has his work cut out repairing the dysfunctional...
THE TRUMAN SHOW met GRAND THEFT AUTO in cinemas this summer with FREE GUY – the tale of Guy, a non-playable character in the game Free City whose daily routine...
After so many setbacks and delays for the entertainment industry as a whole it was finally full steam ahead for JUNGLE CRUISE, the fantasy action-adventure based on...