Released in 1994, THE LION KING grossed almost a billion dollars worldwide, giving it pride of place as the highest-grossing hand-drawn animated film of all time –...
It was twice upon a time for the return of the ultimate show-stealer, an evil queen so wickedly irresistable she puts Sleeping Beauty in the shade. Our social campaign...
Our wide-ranging digital campaign for Pixar's returning flagship franchise took inspiration from the bright lights and bold colours of its fairground setting,...
When you set up your fledgling movie marketing agency I guess you're always hoping that one day you'll create an arsenal of kinetic creative content...
The release of AVENGERS: ENDGAME saw the arrival of awesome new product ranges from Hasbro, Funko and Lego letting kids of all ages to take the fate of the universe into...
New stars are appearing all the time in the Marvel Cinematic Universe, and they don't burn much brighter than Carol Danvers, AKA Captain Marvel. Our social,...
Disney • Out-of-home • Print • Social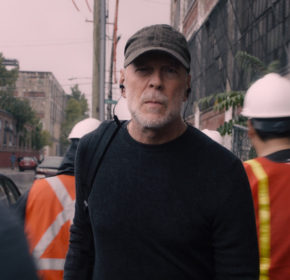 Long before any of us had heard of the MCU there was UNBREAKABLE, M. NIGHT SHYMALAN's hommage to the comic books he had grown up with. Then came SPLIT, springing...