Banners, billboards and takeovers for the movie with maybe the greatest tagline of all time.
"Saving the world takes a little Hart and a big Johnson" – the central promise of Central Intelligence is all there in a line of copy that had us hammering on Universal's door asking for a piece of the action.
Picking up the print campaign's hi-viz colour scheme to put talent front and centre, we created a range of formats for the international toolkit and handled the localisation of these for the UK market.
Here's a look at a few of our favourite formats:
DMPU

BILLBOARD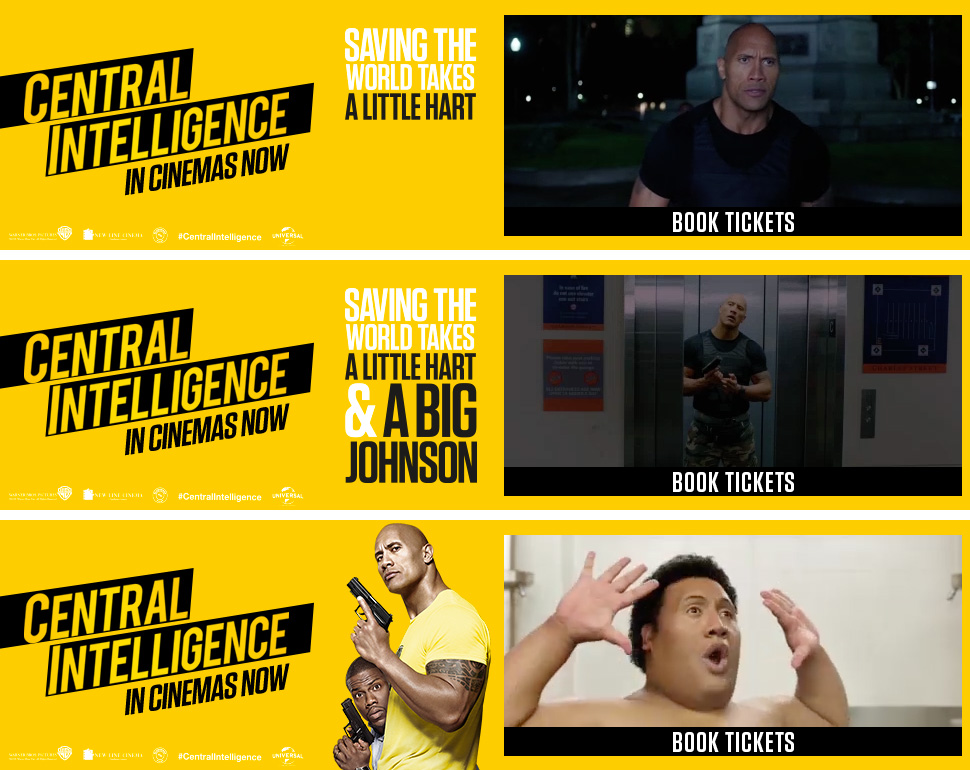 MPU

HPTO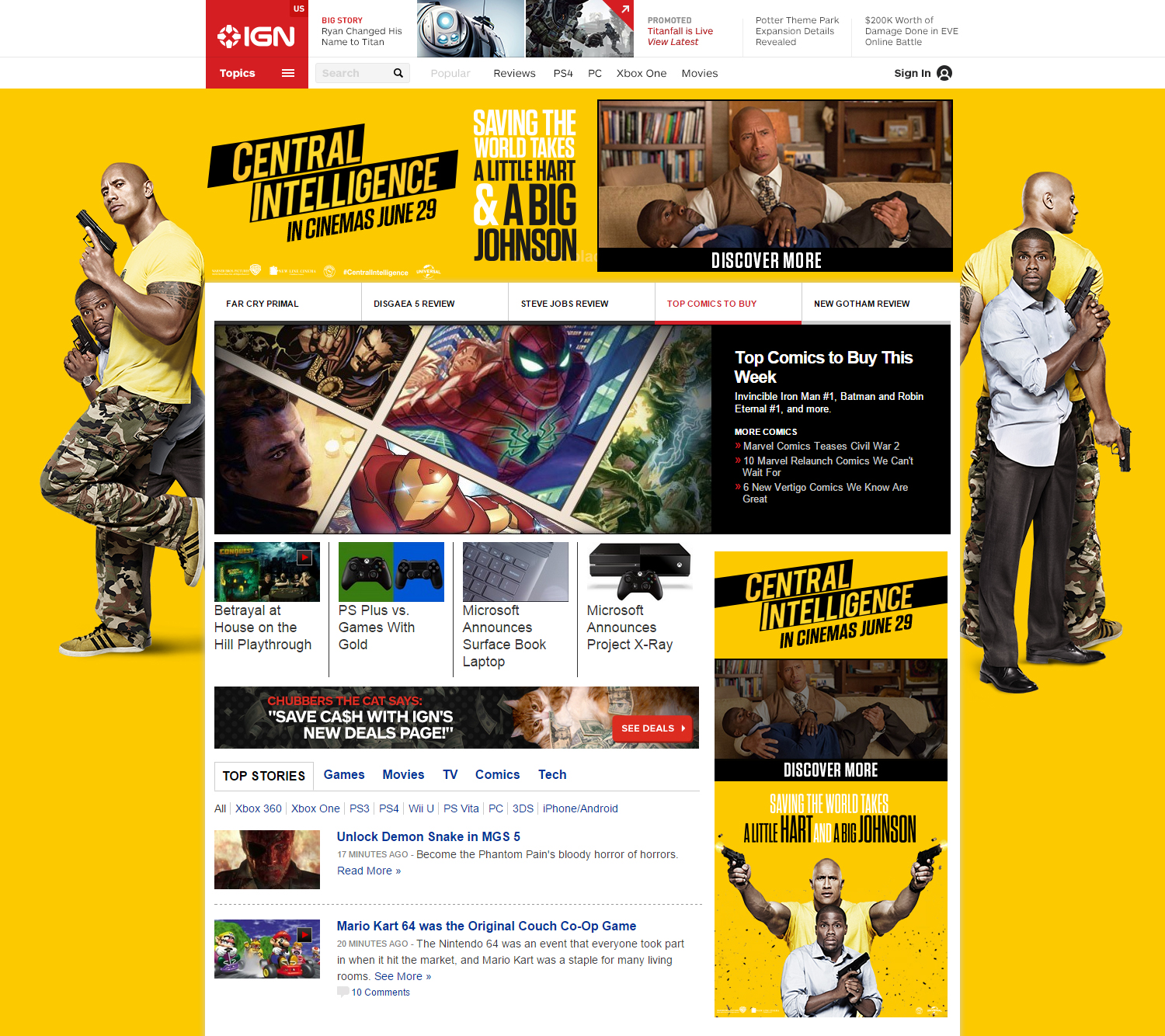 XAXIS LIGHTBOX