Working with NBC Universal to transport fans through time and space at San Diego Comic-Con 2016.
A year on from setting Comic-Con alight with our HEROES REBORN motion poster experience we were back in 2016 powering activations for two new NBC shows: EMERALD CITY and TIMELESS.
EMERALD CITY
Taking over the Tin Fish area used by HEROES REBORN last year, this was an opportunity for fans to picture themselves wielding some of the amazing powers conjured in the land of Oz.
Our brief was to work with NBC's in-house designers to adapt eye-catching character art into immersive personalised motion posters.
Here's Patrick and friends modelling the final share page and character creative: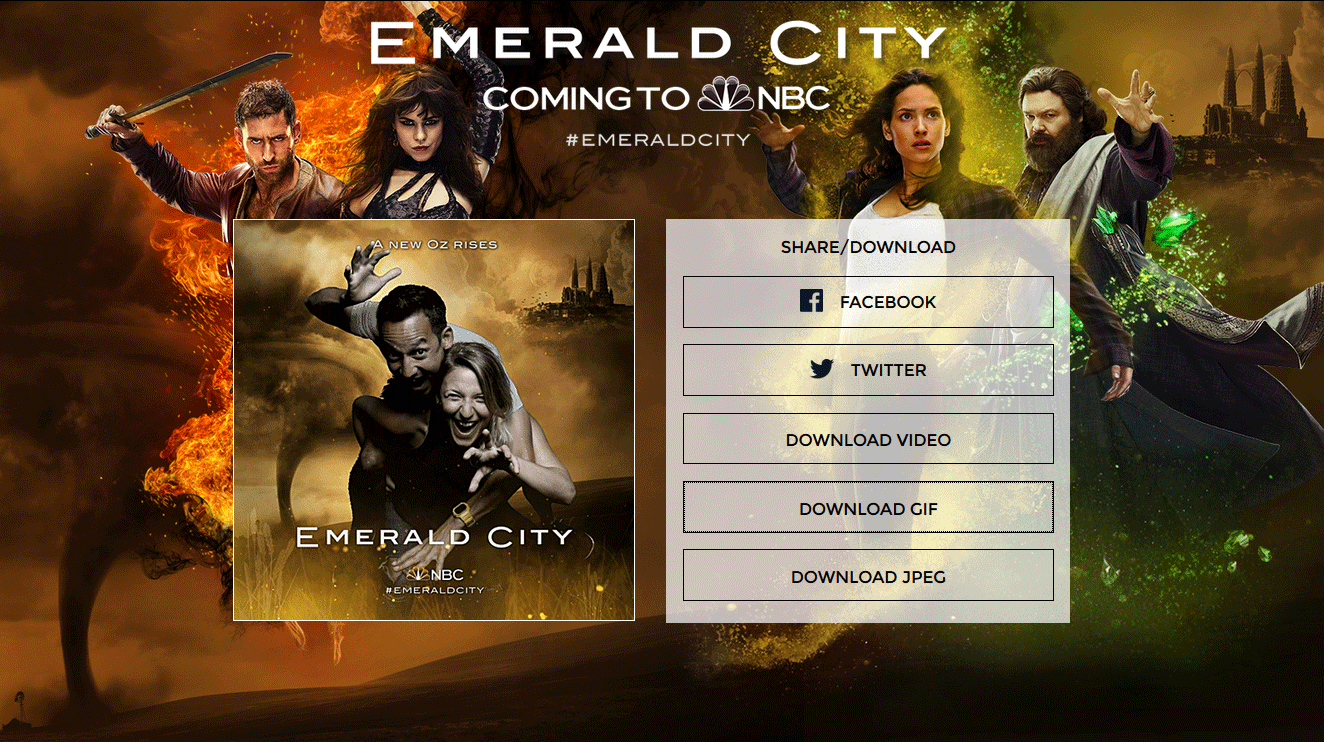 TIMELESS
For TIMELESS the photo op formed an integral part of a wider time-travel experience, as NBC took fans on a dizzying adventure into the world of the show.
Following a quick snap on the green(-screen) carpet and a briefing from Mason Industries, guests took a spin on the Gravitron, giving them a taste of a trip in the TIMELESS time machine.
Even as their world stopped spinning and the riders emerged into the daylight, a memento of their adventure was already arriving in their inboxes in the form of this personalised video clip:
There's a post here with some great photos of the TIMELESS experience taken by NBC's David Yeh, to whom we're grateful for permission to use of the images appearing in this write-up.