HEROES is back, so we turned up the heat at Comic-con with the ultimate digital souvenir.
Visitors to NBC's HEROES REBORN pavilion at San Diego Comic-con 2015 walked away with something a little bit special to remember it by: the power of pyrokinesis, immortalised in a piece of animated artwork ready to share on the pick of their preferred social networks. And share they did.
The project came about when our work on 300: RISE OF AN EMPIRE caught the eye of experiential marketing agency Pop2Life, responsible for a wider HEROES REBORN experience promoting the September series reboot.
Teaming up with long-time collaborator Annie Ok we put together a platform to facilitate the creation of 5,800 personalised motion posters over four days, delivered to the mobiles and inboxes of con-goers within minutes of them leaving the pavilion.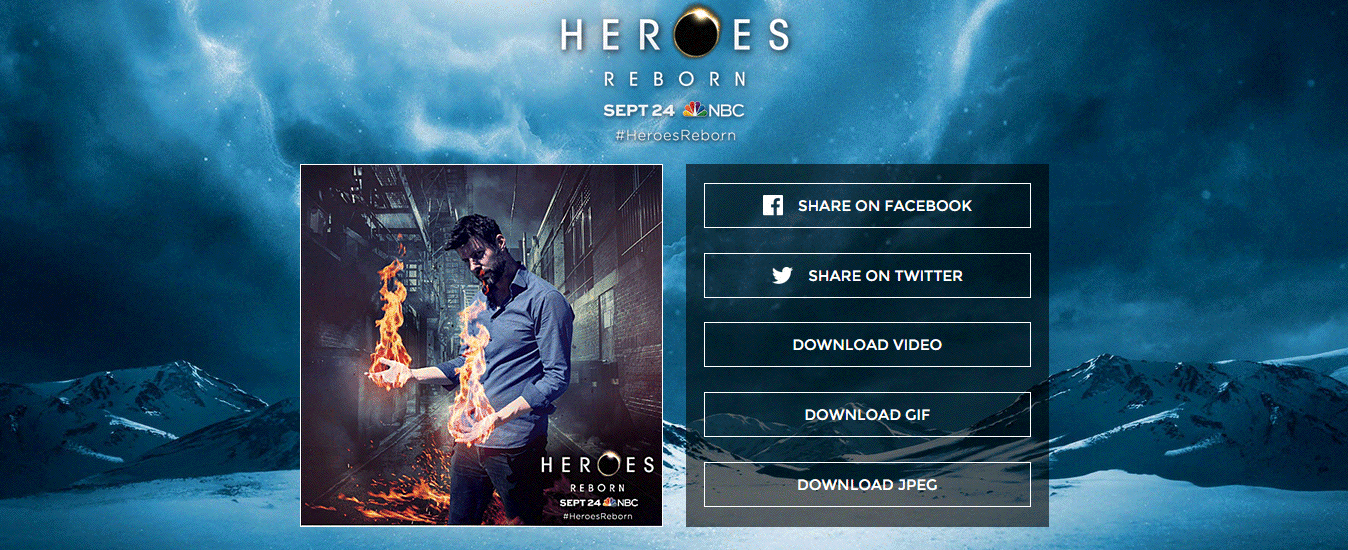 With an average of more than one share or download for each and every poster created, the conversion rate speaks for itself. Versions featuring NBC talent proved especially popular, contributing to a huge overall digital footprint for the activity characterised by overwhelmingly positive sentiment.
We're going to leave it to Mandy to have the final word:
UPDATE: Following the success of Comic-con we rolled out similar activations for Vidcon and in Times Square, where fans were able to see themselves up on the big screen. Thanks to Annie for these pics: