This is still one of my favourite TED talks. It's good value for all 18 minutes, but for the crux of it (and of this post) skip to 4′ through to 6′:
The talk might be four years old now, but if proof were needed that the mystery box is alive and well, look no further than the teaser trailer for Abrams' SUPER 8 (which originally went out with prints of IRON MAN 2 in its own sealed, yup, mystery box).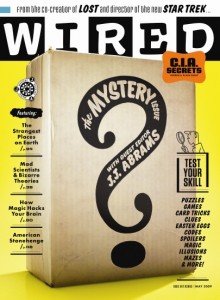 Abrams holds that "mystery is the catalyst for imagination. Mysteries are more important than knowledge." He isn't interested in this purely as a story-telling device, understanding that curiosity can be vital to making sure you have a full theatre to play to in the first place.
The marketing campaigns orchestrated by Abrams' production company Bad Robot – think LOST and CLOVERFIELD – are highly secretive and boldly oblique, proof positive that mystery, misdirection and the intrigue these engender can be a great way of putting bums on seats.
Towards the end of his talk Abrams describes the creation of media as 'democratised'. I instantly thought of this excerpt from HEARTS OF DARKNESS:
Coppola's prophesy bore true: the Pandora's Box of free, hyper-distributed creativity and self-expression is now open, in a way that a young J.J. Abrams could only (and probably did regularly) dream of. That being the case, it feels more important than ever that Tannen's Mystery Magic Box, and a thousand others like it, remain closed.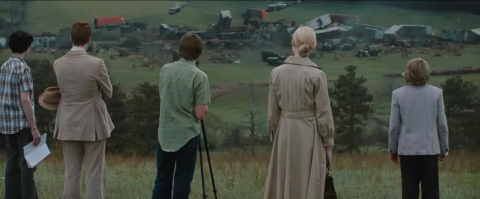 "Look inside yourself and figure out what is inside you. Because, ultimately, the mystery box is all of us."