Our wide-ranging digital campaign for Pixar's returning flagship franchise took inspiration from the bright lights and bold colours of its fairground setting,...
When you set up your fledgling movie marketing agency I guess you're always hoping that one day you'll create an arsenal of kinetic creative content...
The release of AVENGERS: ENDGAME saw the arrival of awesome new product ranges from Hasbro, Funko and Lego letting kids of all ages to take the fate of the universe into...
Some things never go out of fashion, and there isn't a corner of this crazy universe on any given time-space continuum where black suit, tie and sunglasses...
Events • Giant Spoon • Green Eye • Social • Warner Bros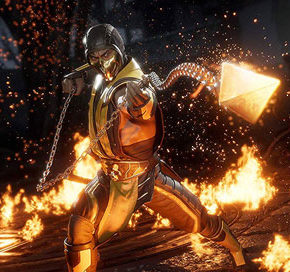 We've been thinking for a while that our personalised motion posters would be perfect to promote a major game release and it seems like agency partners Giant Spoon...
New stars are appearing all the time in the Marvel Cinematic Universe, and they don't burn much brighter than Carol Danvers, AKA Captain Marvel. Our social,...