From the not-so-distant-future came RON'S GONE WRONG, the story of a malfunctioning 'B-bot' who has his work cut out repairing the dysfunctional...
THE TRUMAN SHOW met GRAND THEFT AUTO in cinemas this summer with FREE GUY – the tale of Guy, a non-playable character in the game Free City whose daily routine...
After so many setbacks and delays for the entertainment industry as a whole it was finally full steam ahead for JUNGLE CRUISE, the fantasy action-adventure based on...
Disney • Searchlight • Social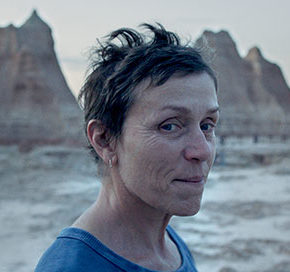 Deep into the pandemic NOMADLAND promised the chance to escape into the wild American landscape, from the frozen wilderness of Nevada to the sprawling desert of Arizona....
These are just a few of our favourite assets from the epic social campaign we produced to support the release of Disney's RAYA AND THE LAST DRAGON on Disney+. We...
One of the surprise packages of the early MCU was Captain America: The Winter Soldier, a gritty political thriller that established the Cap's ongoing battle for...
If you thought Disney+ hadn't spoiled us enough already, enter Star, a whole new constellation of classic films and TV series all in one place. To support the launch...